"Why Don't You Get a Job?" is a ska/punk rock song by The Offspring. The song is featured as the 11th track on The Offspring's fifth studio album Americana (1998) and was released as the second single from the album. The song also appears as the seventh track on the band's Greatest Hits album (2005). The main tune of the song is inspired by The Beatles' song "Ob-La-Di, Ob-La-Da".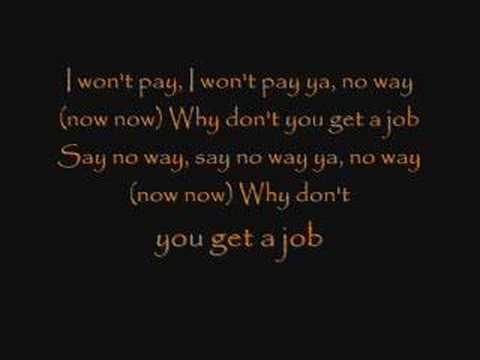 Play on youtube
Lyrics
My friend's got a girlfriend, man he hates that bitch
He tells me every day
He says, \"Man I really gotta lose my chick
In the worst kind of way\"
Read more at Metrolyrics