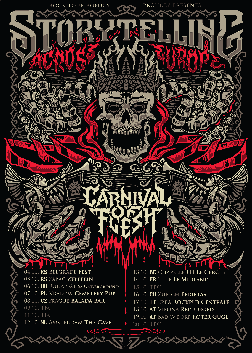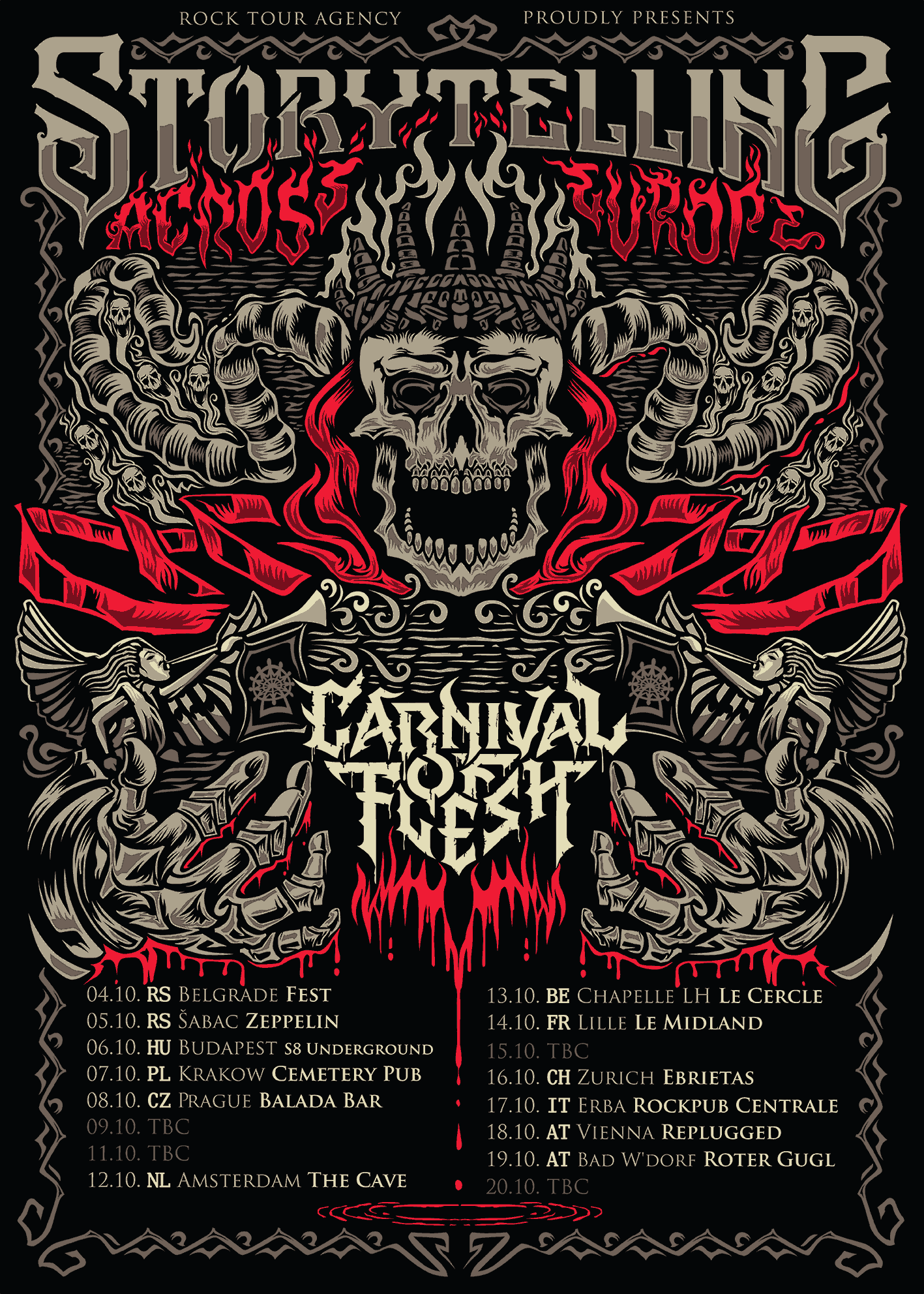 Date
Friday 12 October 2018
Description
In the travelling show that is "Storytelling Across Europe", Carnival of Flesh bring their dark narrative on human greed, sacrifice and suffering. Expect the full rendition of the debut album "Stories From a Fallen World" including some unpleasant surprises. Can you handle some cold-hearted symphonic black metal?
Music: https://song.link/stories
Merch: http://carnivalofflesh.com/#merch
Video: https://youtu.be/DWAZfZm88E0
— SUPPORT —
Ann my Guard (HU)
Alternative metal from Budapest, Hungary.
After Innocence Descent(2014) and Ourania (2017), the upcoming third album called Moira will be released under the Dutch Painted Bass Records on 11 October. The band is promoting the new album on their European tour this fall. It will be their first gig in Amsterdam.
Music: https://annmyguard.bandcamp.com
Video: https://www.youtube.com/user/AnnMyGuard
— LOCAL SUPPORT —
What do you get when 2 thrashers meet a Serbian singer who then meets a Black Metal drummer?
The short answer is: Death Charge.
A Thrashing Death metal band with black metal influences.
The sound of the band is raw, fast and energetic with that typical 1980's vibe to it.
— TICKET PRICE —
€5 (at the door)
— RUNNING ORDER —
TBA
Don't want to see ads? Upgrade Now