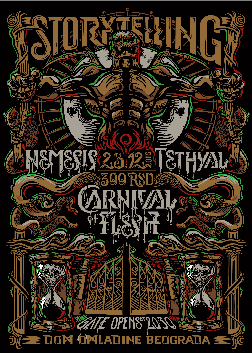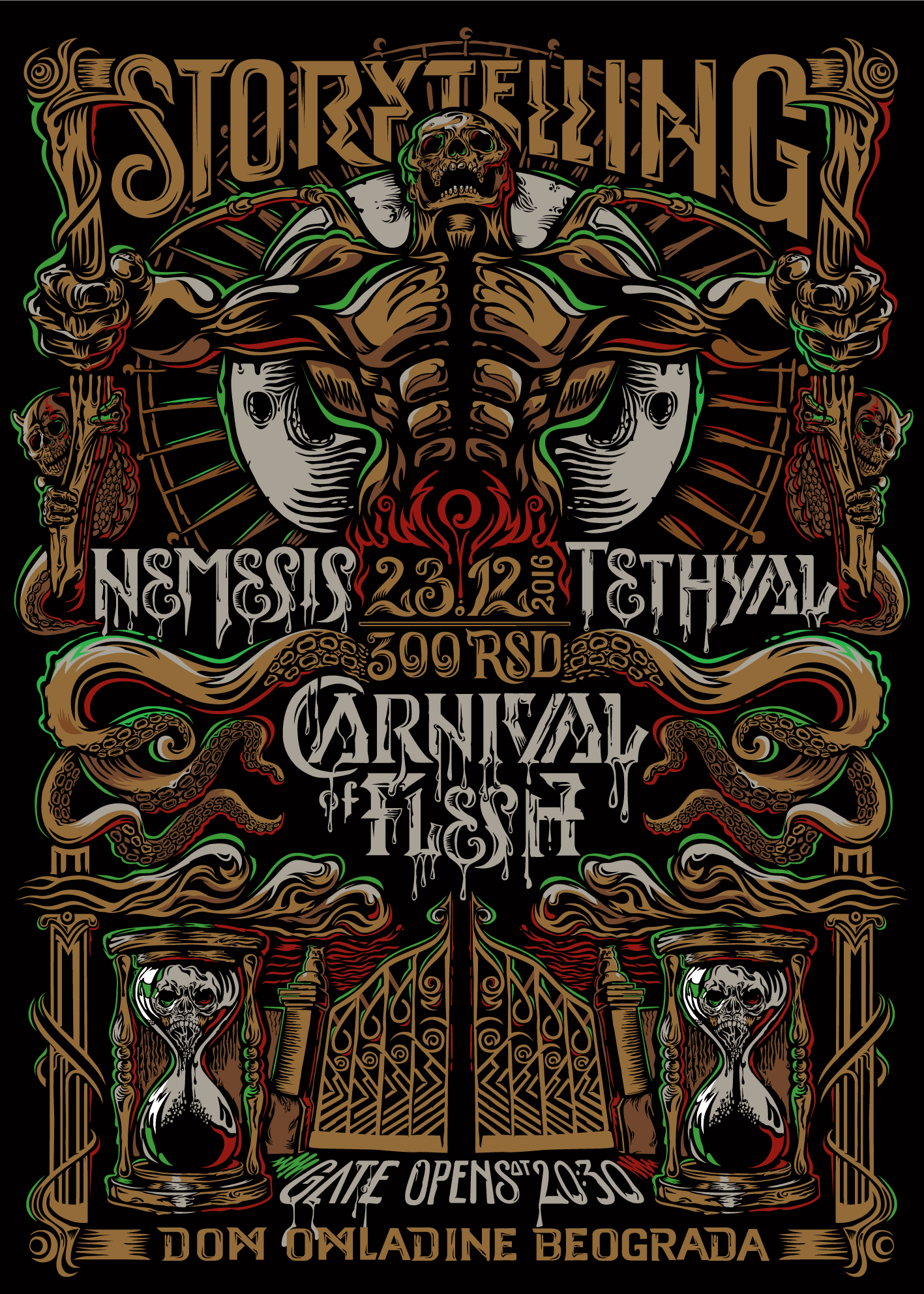 Date
Friday 23 December 2016 at 8:30pm
Description
Dear friends, it comes with a great pleasure to invite you to the first official Storytelling.
Let us gather on this dark winter night, in the cold heart of Belgrade, and remind ourselves of the tales of grandeur and despair, for we will play Stories From a Fallen World in its entirety. 
Enthralling you further on this formidable night will be seasoned raconteurs Nemesis and Tethyal. 
We're yearning to entertain you.
TIMETABLE
20:30 Gates open
21:00-21:45 Tethyal
22:15-23:00 Nemesis
23:30-00:30 Carnival of Flesh
BUY TICKETS HERE: https://shop3.ticketscript.com/channel/html/get-products/rid/Z9F4BY44/eid/329347/date/2016-12-23/tsid/243288/sid/0/language/en
Don't want to see ads? Upgrade Now