According to the I Need Air Songfacts,the song features Brooklyn-native singer/songwriter/producer Angela Hunte singing the hook. Hunte is best known for co-writing the original version of Jay-Z's hit, Empire State of Mind.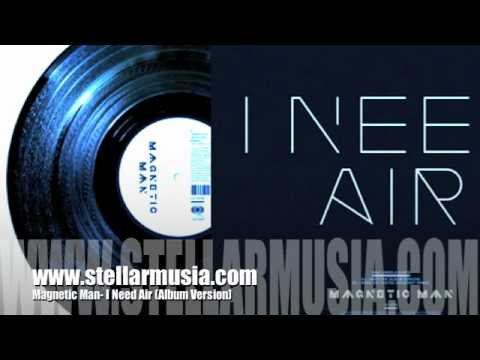 Play on youtube
Lyrics
Electrify my body and your making me feel like im so electric everything you do is making me blow, blow, blow
Dont know what to do about it cant see how I cant live without it all i wanna do is just know, know, know
You suffocate my mind and now my atmosphere is crowded and you being here is making me blow, blow, blow
You penetrate my space and now I'm looking out of place coz your making it hard for me, I need air!
Magnetic Man - I Need Air Lyrics