"Watching the Wheels" is a 1981 single by John Lennon, released posthumously after his assassination the year before. It was the third and final single released from Lennon and Yoko Ono's Double Fantasy album, and reached #10 in the U.S and #30 in the UK.
"Watching the Wheels" concerns Lennon's dismissal of those who were confounded by his "househusband" years, 1975-1980. During this period, he stayed away from the music industry and raised his son Sean… read more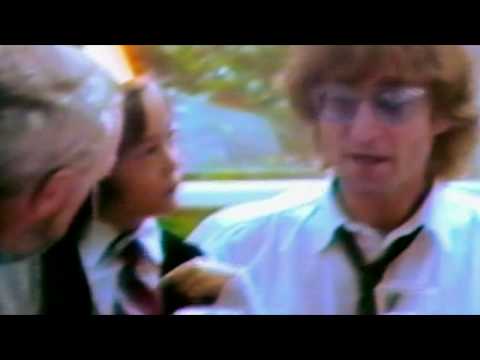 Play on youtube
Lyrics
People say I'm crazy, doing what I'm doing
Well, they give me all kinds of warnings to save me from ruin
When I say that I'm okay, well, they look at me kinda strange
\"Surely, you're not happy now, you no longer play the game\"
John Lennon - Watching the Wheels Lyrics