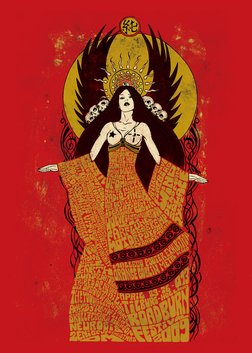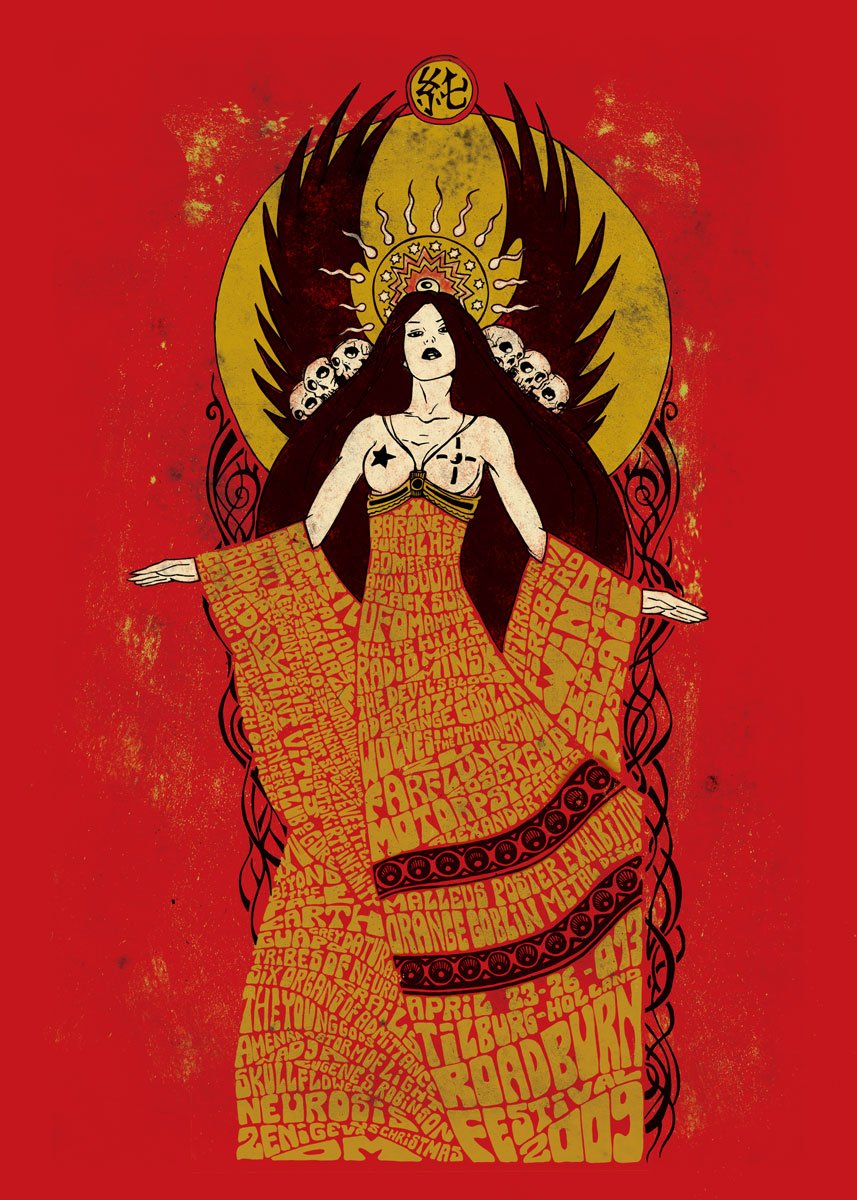 Date
Thursday 23 April 2009 — Sunday 26 April 2009
Location
013
Veemarktstraat 44, Tilburg, 5038 CV, Netherlands
Tel: +31-(0)13-4609500
Web: http://www.013.nl
Description
The Anual Roadburn Festival, Europe's pre-eminent festival for stonerrock & beyond!
SOLD OUT!
Follow festivalupdates on Twitter on www.twitter.com/roadburnfest.
Thursday line-up:
MAINSTAGE:
AMON DÜÜL II
BARONESS
MOTORPSYCHO
ORANGE GOBLIN
UFOMAMMUT
GREEN ROOM & BATCAVE:
BLACK SUN
THE DEVIL'S BLOOD
FARFLUNG
GOMER PYLE
ROSE KEMP
MINSK
RADIO MOSCOW
ALEXANDER TUCKER
WHITE HILLS
WOLVES IN THE THRONE ROOM
ZU
V39 Burial Hex & Gnaw their Tongues presents "Aderlating"
Friday
MAINSTAGE:
ANGEL WITCH
BOHREN UND DER CLUB OF GORE
COLOUR HAZE
CATHEDRAL
MONO
SAINT VITUS
GREEN ROOM & BAT CAVE:
THE ATOMIC BITCHWAX
CHURCH OF MISERY
DRAGONTEARS
SCOTT KELLY
NEGURA BUNGET
OMEGA MASSIF
THE OUTSKIRTS OF INFINITY
ROADSAW
SAVIOURS
SHORA
STEVE VON TILL/HARVESTMAN
THE WINCHESTER CLUB
V39 Seven That Spells, DJ Kozmik, DJ Astro
Saturday
Guapo
OM
Six Organs of Admittance
Skullflower
A Storm of Light
U.S. Christmas
The Young Gods
Neurosis
Tribes of Neurot
Grey Daturas
Earth
Grails
Eugene S. Robinson
Zeni Geva
Nadja
AmenRa
V39 The Outskirts Of Infinity
Cul de Sac Beehoover
Sunday
Wino
Solace
Dyse
Firebird
Dead Man
Don't want to see ads? Upgrade Now
455 went
Deleted user