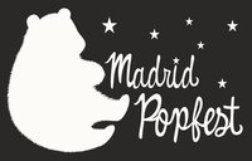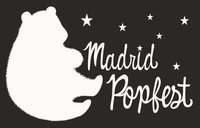 Date
Friday 11 March 2011 — Saturday 12 March 2011
Description
http://www.madridpopfest.com
http://www.facebook.com/madridpopfest
http://www.facebook.com/madridpopfest#!/event.php?eid=164923950191502
http://www.myspace.com/madridpopfest
http://www.twitter.com/madridpopfest
Viernes / Friday:
Zipper
...http://www.myspace.com/grupozipper
Horowitz
http://www.myspace.com/horowitzband
Los Autocratas
http://www.myspace.com/autocrataspop
The Orchids
http://www.myspace.com/theorchidsuk
Allo Darlin'
http://www.myspace.com/allodarlin
DJs:
BONNIE & CLYDE (Razzmatazz/BCN)
MIGUELINK DJ (La2deApolo/BCN)
Sábado / Saturday:
Aias
http://www.myspace.com/lasaias
Fred I Son
http://www.myspace.com/sonifred
The Blanche Hudson Weekend
http://www.myspace.com/theblanchehudsonweekend
Cola Jet Set
http://www.myspace.com/colajetset
Tender Trap
http://www.myspace.com/tendertrap
DJs:
ROCKER (UK, The Flatmates/ The Rosehips)
MADRID POPFEST DJ´S - Desnatado (BCN) + 7iete Pulgadas (MAD).
El Popfest es un festival de indiepop que se celebra por todo el globo, desde Nueva York hasta Roma, organizado por pequeñas células independientes entre sí. Siempre desde una total autogestión, sin patrocinadores, aunque sin renunciar a colaboraciones puntuales con colectivos afines, los Popfest del mundo conspiran para reunir a toda clase de grupos, desde leyendas de Sarah o K records, hasta nuevas promesas de Cloudberry, Wee Pop y Slumberland.
Gracias al esfuerzo participativo y desinteresado de los miembros del foro de indie pop People Like Us, será posible asistir a una primera edición en Madrid, en la Sala Clamores y otros espacios de la capital, los días 11 y 12 de Marzo del 2011.
Además, a lo largo de los próximos meses, os iremos anunciando varias fiestas de presentación del festival que se celebrarán por todo el país.
Si ha sido posible en Londres, Roma, Berlín, NYC, ¿por qué no en Madrid?
Pronto, información de la fiesta de bienvenida del jueves 10 de marzo. Síguenos en las fiestas de presentación de Madrid el 11 de febrero en Nasti y de Barcelona el 18 de Febrero.
¡Ya podéis comprar los abonos para el Madrid Popfest! http://madridpopfest.ticketea.com/
-------------------------------------------------------------------
The Popfest is an Indie pop festival, which takes place all around the world, from New York to Rome. It is organized by different people in each city, but they all have things in common. Not only do they all listen to hidden underground pop labels, like Cloudberry records, Wee pop, Atomic Beat and lots more, but they also have the same spirit.
Thanks to the participation and desinteresed effort of some 'People Like Us' indiepop forum members, it will be possible that the first Madrid PopFest happens, next March 11-12, 2011, at sala Clamores as main venue, and other Madrid places.
In addition, in the upcoming months we will announce some special events to present Madrid Popfest along different spanish cities.
If it has been possible in London, Rome, Berlin, NYC, why not Madrid?
More information regardin our welcome party in March 10th soon! Hope to see you in the presentation parties in Madrid (Feb 11th) and Barcelona ( Feb 18th)
Season tickets are now available! http://madridpopfestival.ticketea.com/
Don't want to see ads? Upgrade Now