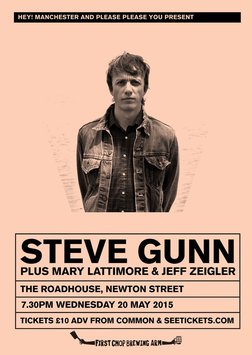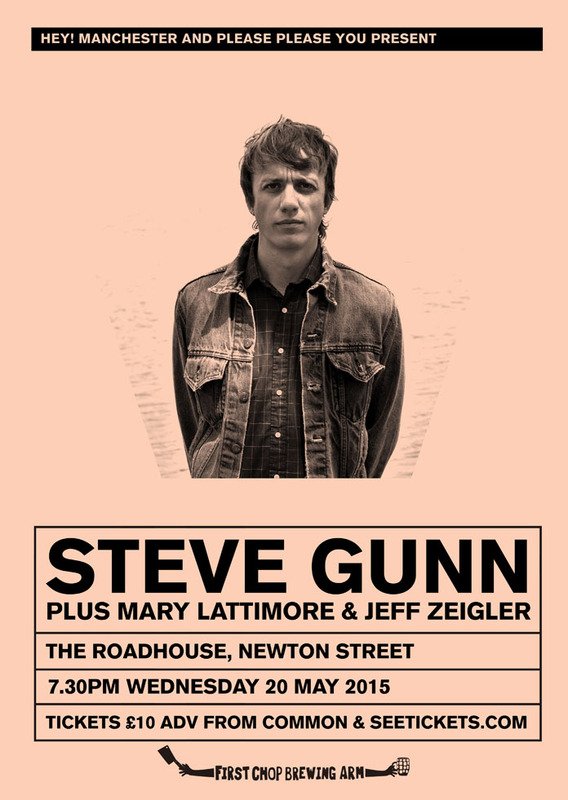 Date
Wednesday 20 May 2015 at 7:30pm
Description
With a career spanning nearly 15 years, Steve Gunn has produced volumes of critically acclaimed solo, duo and ensemble recordings. His astounding solo albums, as well as his work with GHQ and longtime collaborating drummer John Truscinski, represent milestones of contemporary guitar-driven, forward music. A voracious schedule of international performances has cultivated a fervent fanbase for Gunn's music throughout the world. These days you can find him playing with his band as well as sometimes serving as guitarist in fellow Philadelphia-bred troubadour Kurt Vile's band the Violators.
2014 was something of a landmark year, however: European tours opening for close friends and collaborators The War On Drugs and Kurt Vile & The Violators, combined with his strongest solo record to date, has helped Steve find a new audience. Huge praise across the board for Way Out Weather followed – the records featured predominantly in Uncut, Mojo, Pitchfork, The Wire, Rough Trade and Magnet's end of year round-ups, with Leeds record store Jumbo suggesting it was the pick of the year: 'Hazily psychedelic songs that recall Tim Buckley, Spiritualized and JJ Cale alongside American folk roots, and especially country-rock tendencies. Highly recommended.'
A heady and elliptical travelogue, Way Out Weather demonstrates a radical widescreen evolution, featuring a larger band and lighting out for lusher, more expansive, and impressionistic territories than Time Off. This is the virtuosic guitarist and songwriter's career-defining statement to date, a self-assured masterpiece.
Tour support comes from Mary Lattimore & Jeff Zeigler. They have just released their new record Slant of Light on Thrill Jockey.
Price: £10 adv
More info
Don't want to see ads? Upgrade Now