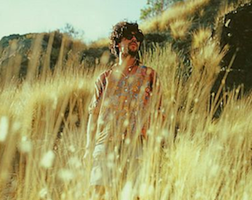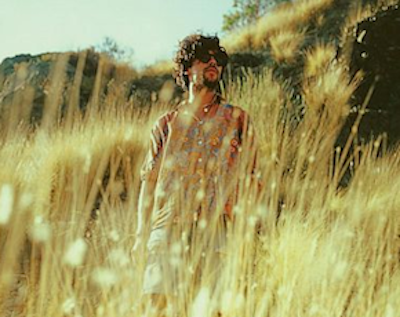 Date
Tuesday 21 May 2013 at 10:00pm
Location
(le) poisson rouge
158 Bleecker Street, New York, 10012, United States
Tel: 212-505-FISH
Web: http://lePoissonRouge.com
Description
PopGun presents Onra
5.21.13
Onra (Arnaud Bernard) is a music producer from Paris, France.
Early life:
Born in 1981 in Germany from french parents, although his father has Vietnamese ancestry. He moved to France at the age of three and shortly after, lived between France and Ivory Coast, where his mother was based for over twenty years.
He discovered a passion for Music at the age of ten and started making music at the age of nineteen. He moved to Paris in 2000 to pursue studies. He graduated from a business school in 2006 with a degree in Marketing.
Releases:
The first album was made in collaboration with producer and friend Quetzal (Al Quetz) in 2006, Tribute, where they both sample Soul music over 35 songs, one track each.
At the same time, he started collaborating with Byron the Aquarius, a keyboard player from Alabama, and released an album under the name Byron & Onra "The Big Payback" in 2007 on japanese label Circulations. This project draws from various influences such as futuristic hip hop and jazzy broken beats. They also appeared on highly sought-after compilations such as Beat Dimensions and New Worlds by Jay Scarlett.
In 2006, he went to Vietnam for the first time, and brought back over 30 Chinese and Vietnamese records from the 60′s and 70′s. He made a collection of 32 tracks with this unique material and named it, Chinoiseries, a ground-breaking album that blends Hip-Hop and Chinese Pop Music influences.
In 2008, he was selected to attend the Red Bull Music Academy.
In 2010, Onra released his latest LP Long Distance on All City records. Currently his most critically acclaimed album, it features tracks with Oliver DaySoul, fellow French beatmaker Walter Mecca, and T3 from Slum Village, soul singer Reggie B and keyboard player Buddy Sativa.
It received press coverage from respected medias such as Pitchfork, which gave the album an outstanding 8.0/10, as well as Jay-Z's blog, LifeAndTimes.
In 2011, Onra released a second volume to Chinoiseries, called "Chinoiseries Pt.2″ on All City records, with Chinese Music records found in China, Thailand and Viet Nam.
In 2012, Onra is set to release his newest EP "Deep In The Night" on Fool's Gold records.
Doors 10pm // Show 10pm // 21+
Advance: $15
Day of Show: $17
For more information or to purchase tickets, please visit http://www.lepoissonrouge.com/lpr_events/popgun-presents-onra-may-21st-2013/
#LiveAtLPR
Don't want to see ads? Upgrade Now