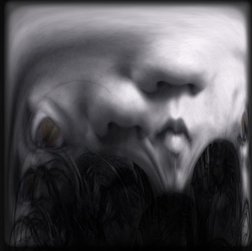 Date
Friday 18 March 2011 at 8:30pm
Location
WESTERN FRONT
Vancouver, Canada
Description
http://www.facebook.com/event.php?eid=130546683682501
An evening of fearless, underground experimentation by some of the doughtiest musicians in southwestern BC. Guest curated by Jeremy Van Wyck, Bill Batt, and Anju Singh creators of the dynamic and storied series.
Andrea Lukic Presents Exhausted Monologues
Performed by the bassist/vocalist of Nü Sensae, Andrea Lukic's project is an unrelenting take on sampling and soliloquy. Through extreme repetition of frequencies, tones, and cut up dialogue customized to suit a variety of emotional states, the project is a mutated version of Exposure and Response Therapy often used by therapists to treat patients with OCD anxieties.
Froghat
Victoria's Soma Morse (audio) and Gerald Hogrefe (video) bring their own brand of multi-media experimentation with an audio-visual collaboration of abstract animation in interaction with harsh, atmospheric ambient and dense frequencies.
hmbkr
Finishing up the evening is a brand new supergroup of some of Vancouver's foremost electronic mavericks. Members of Coin Gutter, connect_icut, Ejaculation Death Rattle and Scant Intone have formed a refined and cultivated approach to digital improvised audio. Their sound incorporates real-time digital signal processing, primal vocals, and unconventional tuning systems (just intonation). This will be their debut live performance, with visuals courtesy of Julie Gendron.
Don't want to see ads? Upgrade Now