Sikth
How May I Help You?
From The Album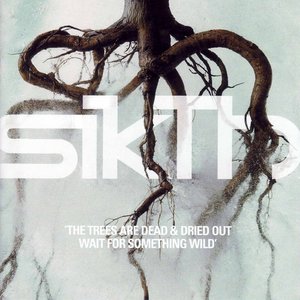 Lyrics
This is a story bout
A little man named Rod
Who did not have a mind of his own
Just went along with his pathetic lonely life.
Even when he went to…
Scrobble Stats
What is scrobbling?
Scrobbling is when Last.fm tracks the music you listen to and automatically adds it to your music profile.
Recent Listening Trend
| Day | Listeners |
| --- | --- |
| | 7 |
| | 2 |
| | 4 |
| | 3 |
| | 2 |
| | 2 |
| | 3 |
| | 6 |
| | 1 |
| | 3 |
| | 1 |
| | 3 |
| | 2 |
| | 0 |
| | 3 |
| | 3 |
| | 2 |
| | 2 |
| | 0 |
| | 4 |
| | 3 |
| | 1 |
| | 2 |
| | 3 |
| | 4 |
| | 1 |
| | 5 |
| | 3 |
| | 3 |
| | 1 |
| | 1 |
| | 2 |
| | 4 |
| | 2 |
| | 0 |
| | 0 |
| | 1 |
| | 6 |
| | 3 |
| | 2 |
| | 2 |
| | 3 |
| | 6 |
| | 2 |
| | 0 |
| | 0 |
| | 1 |
| | 3 |
| | 3 |
| | 5 |
| | 5 |
| | 2 |
| | 3 |
| | 0 |
| | 3 |
| | 3 |
| | 6 |
| | 3 |
| | 1 |
| | 2 |
| | 3 |
| | 4 |
| | 4 |
| | 5 |
| | 3 |
| | 1 |
| | 1 |
| | 3 |
| | 2 |
| | 5 |
| | 1 |
| | 5 |
| | 3 |
| | 1 |
| | 4 |
| | 0 |
| | 2 |
| | 1 |
| | 5 |
| | 4 |
| | 3 |
| | 2 |
| | 2 |
| | 6 |
| | 5 |
| | 3 |
| | 8 |
| | 2 |
| | 1 |
| | 2 |
| | 0 |
| | 8 |
| | 8 |
| | 5 |
| | 5 |
| | 1 |
| | 5 |
| | 2 |
| | 5 |
| | 3 |
| | 3 |
| | 2 |
| | 1 |
| | 4 |
| | 3 |
| | 5 |
| | 3 |
| | 5 |
| | 1 |
| | 2 |
| | 3 |
| | 1 |
| | 2 |
| | 6 |
| | 3 |
| | 6 |
| | 5 |
| | 3 |
| | 5 |
| | 0 |
| | 1 |
| | 6 |
| | 0 |
| | 0 |
| | 0 |
| | 2 |
| | 3 |
| | 3 |
| | 8 |
| | 2 |
| | 1 |
| | 5 |
| | 4 |
| | 4 |
| | 2 |
| | 1 |
| | 3 |
| | 4 |
| | 1 |
| | 5 |
| | 3 |
| | 0 |
| | 4 |
| | 2 |
| | 4 |
| | 7 |
| | 4 |
| | 5 |
| | 4 |
| | 3 |
| | 6 |
| | 5 |
| | 3 |
| | 2 |
| | 5 |
| | 3 |
| | 3 |
| | 8 |
| | 4 |
| | 7 |
| | 5 |
| | 4 |
| | 3 |
| | 3 |
| | 3 |
| | 2 |
| | 1 |
| | 6 |
| | 1 |
| | 4 |
| | 9 |
| | 2 |
| | 0 |
| | 4 |
| | 3 |
| | 4 |
| | 3 |
| | 3 |
| | 3 |
| | 2 |
| | 2 |