R.E.M.
How the West Was Won and Where It Got Us
Join others and track this song
Scrobble, find and rediscover music with a Last.fm account
Featured On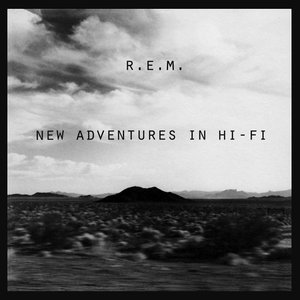 Scrobble Stats
What is scrobbling?
Scrobbling is when Last.fm tracks the music you listen to and automatically adds it to your music profile.
Recent Listening Trend
| Day | Listeners |
| --- | --- |
| | 25 |
| | 24 |
| | 21 |
| | 24 |
| | 24 |
| | 27 |
| | 20 |
| | 26 |
| | 22 |
| | 23 |
| | 23 |
| | 26 |
| | 21 |
| | 14 |
| | 12 |
| | 20 |
| | 22 |
| | 18 |
| | 26 |
| | 25 |
| | 20 |
| | 25 |
| | 26 |
| | 24 |
| | 24 |
| | 20 |
| | 25 |
| | 36 |
| | 21 |
| | 21 |
| | 23 |
| | 25 |
| | 24 |
| | 22 |
| | 18 |
| | 27 |
| | 23 |
| | 19 |
| | 16 |
| | 20 |
| | 24 |
| | 32 |
| | 17 |
| | 14 |
| | 14 |
| | 20 |
| | 15 |
| | 37 |
| | 19 |
| | 24 |
| | 23 |
| | 24 |
| | 16 |
| | 28 |
| | 17 |
| | 25 |
| | 22 |
| | 15 |
| | 17 |
| | 31 |
| | 22 |
| | 19 |
| | 18 |
| | 19 |
| | 30 |
| | 19 |
| | 35 |
| | 26 |
| | 18 |
| | 33 |
| | 21 |
| | 31 |
| | 20 |
| | 25 |
| | 29 |
| | 22 |
| | 41 |
| | 25 |
| | 26 |
| | 22 |
| | 17 |
| | 31 |
| | 32 |
| | 16 |
| | 20 |
| | 16 |
| | 22 |
| | 26 |
| | 22 |
| | 24 |
| | 27 |
| | 20 |
| | 12 |
| | 24 |
| | 14 |
| | 14 |
| | 22 |
| | 27 |
| | 27 |
| | 25 |
| | 26 |
| | 24 |
| | 32 |
| | 29 |
| | 26 |
| | 27 |
| | 26 |
| | 17 |
| | 18 |
| | 32 |
| | 21 |
| | 27 |
| | 26 |
| | 19 |
| | 27 |
| | 20 |
| | 23 |
| | 38 |
| | 31 |
| | 28 |
| | 26 |
| | 38 |
| | 26 |
| | 22 |
| | 25 |
| | 19 |
| | 28 |
| | 20 |
| | 24 |
| | 22 |
| | 32 |
| | 21 |
| | 20 |
| | 32 |
| | 24 |
| | 19 |
| | 26 |
| | 21 |
| | 21 |
| | 30 |
| | 21 |
| | 20 |
| | 26 |
| | 35 |
| | 34 |
| | 29 |
| | 32 |
| | 28 |
| | 24 |
| | 26 |
| | 42 |
| | 19 |
| | 24 |
| | 27 |
| | 27 |
| | 23 |
| | 31 |
| | 24 |
| | 33 |
| | 32 |
| | 35 |
| | 33 |
| | 23 |
| | 28 |
| | 23 |
| | 30 |
| | 29 |
| | 27 |
| | 32 |
| | 22 |
| | 22 |
| | 17 |
| | 25 |
| | 23 |
| | 21 |
| | 23 |
| | 27 |
| | 21 |
| | 20 |
| | 23 |
| | 19 |
| | 24 |