From The Album
We don't have an album for this track yet.
Lyrics
Damn, Callan (Damn, Callan)
One bad bitch and she do what I say so (One, gang)
Two big .40s and a big ass Draco (Two, boom, boom)
Three more…
Scrobble Stats
What is scrobbling?
Scrobbling is when Last.fm tracks the music you listen to and automatically adds it to your music profile.
Recent Listening Trend
| Day | Listeners |
| --- | --- |
| | 2 |
| | 1 |
| | 2 |
| | 1 |
| | 3 |
| | 5 |
| | 4 |
| | 3 |
| | 1 |
| | 2 |
| | 0 |
| | 1 |
| | 2 |
| | 1 |
| | 4 |
| | 4 |
| | 3 |
| | 5 |
| | 4 |
| | 6 |
| | 5 |
| | 3 |
| | 2 |
| | 4 |
| | 4 |
| | 4 |
| | 5 |
| | 2 |
| | 7 |
| | 6 |
| | 3 |
| | 3 |
| | 7 |
| | 4 |
| | 5 |
| | 3 |
| | 6 |
| | 5 |
| | 5 |
| | 5 |
| | 5 |
| | 2 |
| | 3 |
| | 5 |
| | 2 |
| | 2 |
| | 4 |
| | 6 |
| | 5 |
| | 7 |
| | 1 |
| | 5 |
| | 2 |
| | 6 |
| | 3 |
| | 2 |
| | 3 |
| | 3 |
| | 4 |
| | 5 |
| | 5 |
| | 4 |
| | 5 |
| | 5 |
| | 6 |
| | 5 |
| | 7 |
| | 7 |
| | 3 |
| | 8 |
| | 14 |
| | 14 |
| | 14 |
| | 13 |
| | 20 |
| | 20 |
| | 21 |
| | 23 |
| | 18 |
| | 19 |
| | 12 |
| | 16 |
| | 16 |
| | 13 |
| | 10 |
| | 20 |
| | 19 |
| | 18 |
| | 15 |
| | 19 |
| | 14 |
| | 18 |
| | 15 |
| | 11 |
| | 15 |
| | 10 |
| | 14 |
| | 18 |
| | 16 |
| | 1 |
| | 1 |
| | 9 |
| | 23 |
| | 18 |
| | 15 |
| | 11 |
| | 16 |
| | 14 |
| | 10 |
| | 13 |
| | 11 |
| | 15 |
| | 12 |
| | 17 |
| | 20 |
| | 13 |
| | 12 |
| | 12 |
| | 13 |
| | 16 |
| | 12 |
| | 12 |
| | 13 |
| | 13 |
| | 12 |
| | 12 |
| | 70 |
| | 2,918 |
| | 2,387 |
| | 2,141 |
| | 513 |
| | 2,613 |
| | 2,881 |
| | 3,387 |
| | 3,296 |
| | 3,137 |
| | 2,866 |
| | 3,319 |
| | 3,420 |
| | 3,405 |
| | 3,485 |
| | 3,806 |
| | 3,570 |
| | 3,462 |
| | 3,787 |
| | 3,749 |
| | 3,817 |
| | 3,656 |
| | 3,742 |
| | 3,767 |
| | 3,620 |
| | 3,970 |
| | 3,723 |
| | 3,780 |
| | 4,072 |
| | 4,328 |
| | 4,175 |
| | 3,840 |
| | 4,343 |
| | 4,196 |
| | 4,406 |
| | 4,356 |
| | 4,334 |
| | 4,248 |
| | 4,030 |
| | 4,233 |
| | 4,305 |
| | 4,445 |
| | 4,532 |
| | 4,305 |
| | 4,095 |
| | 3,861 |
| | 4,178 |
| | 4,343 |
| | 4,414 |
| | 4,648 |
| | 4,879 |
| | 4,851 |
| | 880 |
| | 4,786 |
| | 5,222 |
| | 5,117 |
About This Artist
Artist images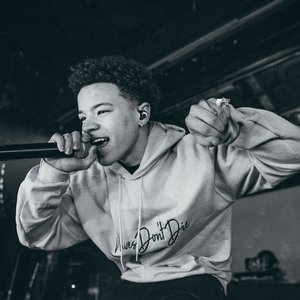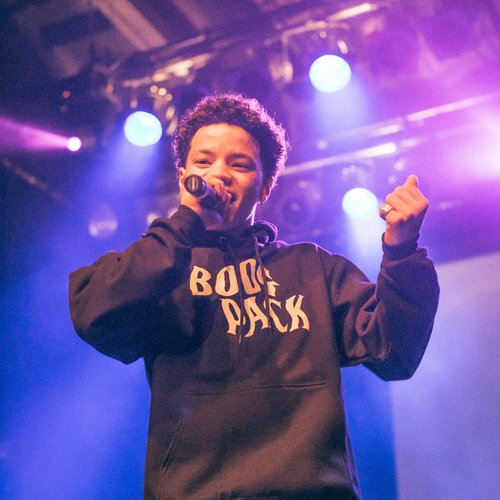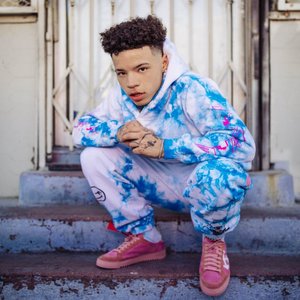 8

more
135,959 listeners
Lathan Moses Echols (born January 25, 2002), known professionally as Lil Mosey, is an American rapper, singer, and songwriter. He is best known for his song "Noticed", which peaked at 80 on the Billboard Hot 100
View wiki
Lathan Moses Echols (born January 25, 2002), known professionally as Lil Mosey, is an American rapper, singer, and songwriter. He is best known for his song "Noticed", which peake…
read more
Lathan Moses Echols (born January 25, 2002), known professionally as Lil Mosey, is an American rapper, singer, and songwriter. He is best known for his song "Noticed", which peaked at 80 on the Billboard Hot 100
View wiki