From The Album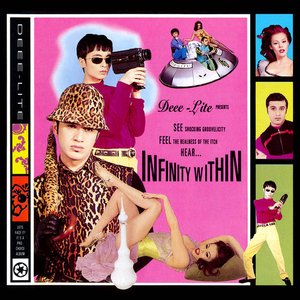 Lyrics
I.F.O., I.F.O
We are trying to make contact
Can you hear me?
We'd like to conduct a fax orgy
What's your 10, 4?
Can you hear me?
Scrobble Stats
What is scrobbling?
Scrobbling is when Last.fm tracks the music you listen to and automatically adds it to your music profile.
Recent Listening Trend
| Day | Listeners |
| --- | --- |
| | 12 |
| | 6 |
| | 2 |
| | 2 |
| | 4 |
| | 6 |
| | 6 |
| | 3 |
| | 4 |
| | 4 |
| | 2 |
| | 5 |
| | 1 |
| | 2 |
| | 2 |
| | 2 |
| | 15 |
| | 2 |
| | 4 |
| | 7 |
| | 8 |
| | 3 |
| | 5 |
| | 5 |
| | 5 |
| | 0 |
| | 4 |
| | 5 |
| | 4 |
| | 2 |
| | 1 |
| | 5 |
| | 4 |
| | 3 |
| | 7 |
| | 4 |
| | 3 |
| | 2 |
| | 5 |
| | 1 |
| | 2 |
| | 5 |
| | 4 |
| | 6 |
| | 0 |
| | 5 |
| | 1 |
| | 0 |
| | 2 |
| | 1 |
| | 1 |
| | 1 |
| | 5 |
| | 3 |
| | 5 |
| | 2 |
| | 5 |
| | 2 |
| | 4 |
| | 6 |
| | 1 |
| | 1 |
| | 0 |
| | 2 |
| | 6 |
| | 2 |
| | 0 |
| | 4 |
| | 4 |
| | 1 |
| | 2 |
| | 3 |
| | 3 |
| | 2 |
| | 3 |
| | 3 |
| | 5 |
| | 2 |
| | 2 |
| | 1 |
| | 2 |
| | 5 |
| | 5 |
| | 1 |
| | 2 |
| | 1 |
| | 2 |
| | 3 |
| | 1 |
| | 2 |
| | 0 |
| | 2 |
| | 3 |
| | 3 |
| | 4 |
| | 4 |
| | 2 |
| | 4 |
| | 1 |
| | 4 |
| | 2 |
| | 3 |
| | 2 |
| | 4 |
| | 2 |
| | 2 |
| | 1 |
| | 3 |
| | 1 |
| | 4 |
| | 4 |
| | 0 |
| | 0 |
| | 2 |
| | 4 |
| | 5 |
| | 2 |
| | 5 |
| | 4 |
| | 2 |
| | 1 |
| | 2 |
| | 3 |
| | 4 |
| | 3 |
| | 3 |
| | 2 |
| | 3 |
| | 5 |
| | 3 |
| | 1 |
| | 2 |
| | 3 |
| | 3 |
| | 4 |
| | 1 |
| | 2 |
| | 1 |
| | 4 |
| | 3 |
| | 3 |
| | 2 |
| | 1 |
| | 4 |
| | 2 |
| | 0 |
| | 3 |
| | 1 |
| | 1 |
| | 1 |
| | 1 |
| | 0 |
| | 0 |
| | 3 |
| | 3 |
| | 1 |
| | 0 |
| | 5 |
| | 2 |
| | 2 |
| | 3 |
| | 5 |
| | 4 |
| | 7 |
| | 2 |
| | 5 |
| | 2 |
| | 0 |
| | 3 |
| | 0 |
| | 3 |
| | 2 |
| | 10 |