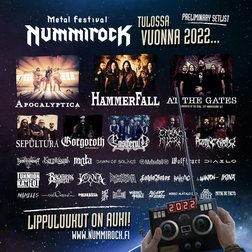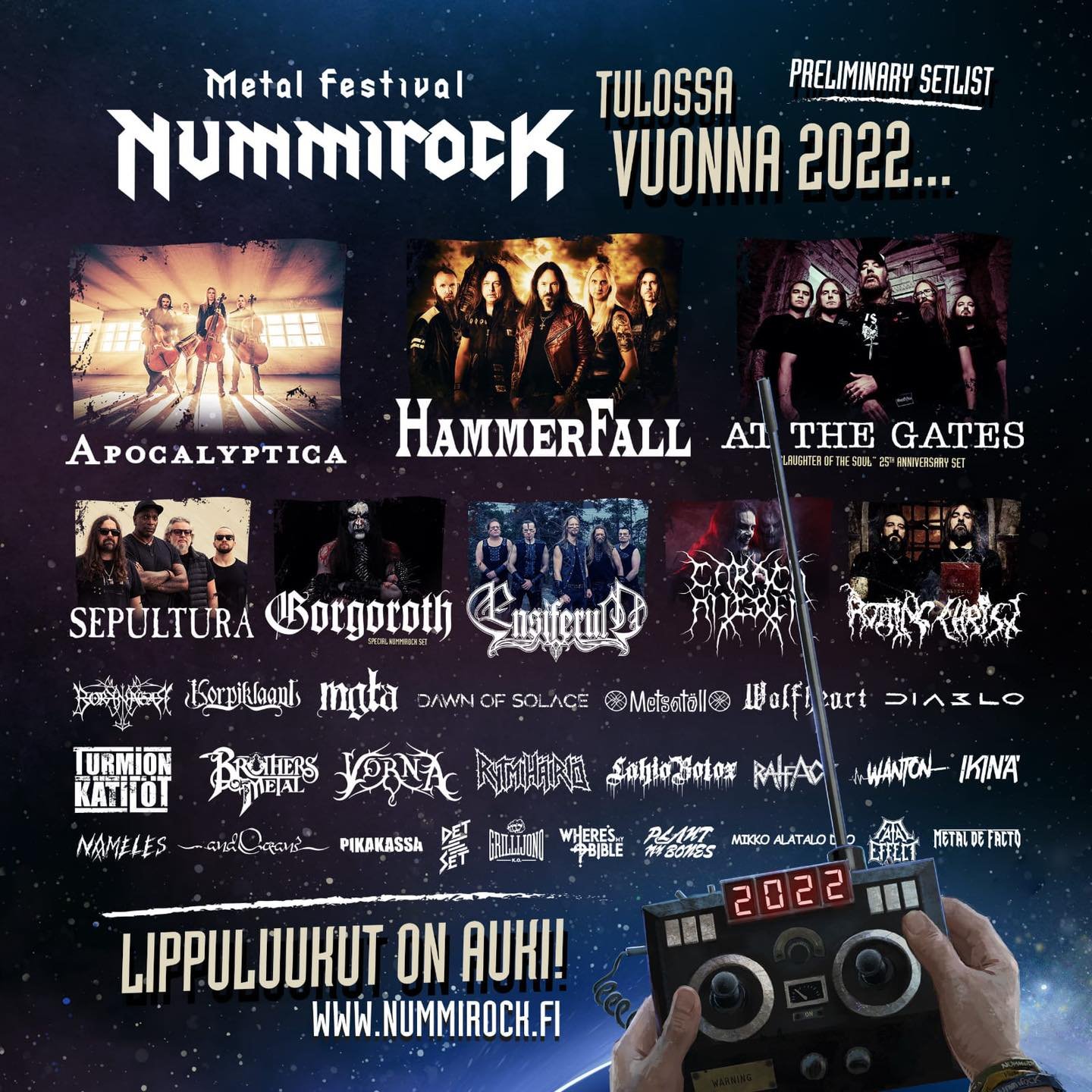 Date
Wednesday 22 June 2022 — Saturday 25 June 2022
Location
Nummijärvi
Kauhajoki, Finland
Description
On 22nd of April 2020, the Finnish government stated in its press release that the ban on public events for more than 500 people should be extended at least until 31 July due to the corona virus. Nummirock works in line with the policy, as the health and safety of festival guests, bands, staff, helpers, journalists and other partners is paramount to us all.
While the annual Nummirock tradition is one of the brightest highlights of the year for you and us, we have to announce with a heavy mind that this summer's Nummirock will be postponed to 23rd to 26th of June, 2021.
We've been working over a year now to create this year's event, so giving up the Midsummer tradition is raging and frustrating. In any case, life goes on, and we are more than ready to offer you another memorable Midsummer experience on the shores of Lake Nummijärvi next year at the latest.
"In principle, we aim to postpone the program to next year, as already announced. It is likely, however, that there will be some changes to the program. However, we now need a moment to investigate this and then return immediately with the news whenever possible", Nummirock's Promoter Tero Viertola commented on the predicament
Stay safe and healthy, and take care of each other!
Nummijärvi Rock City, 22.4.2020
Nummirock organization
Don't want to see ads? Upgrade Now