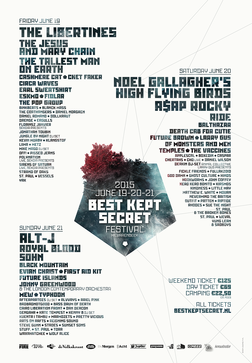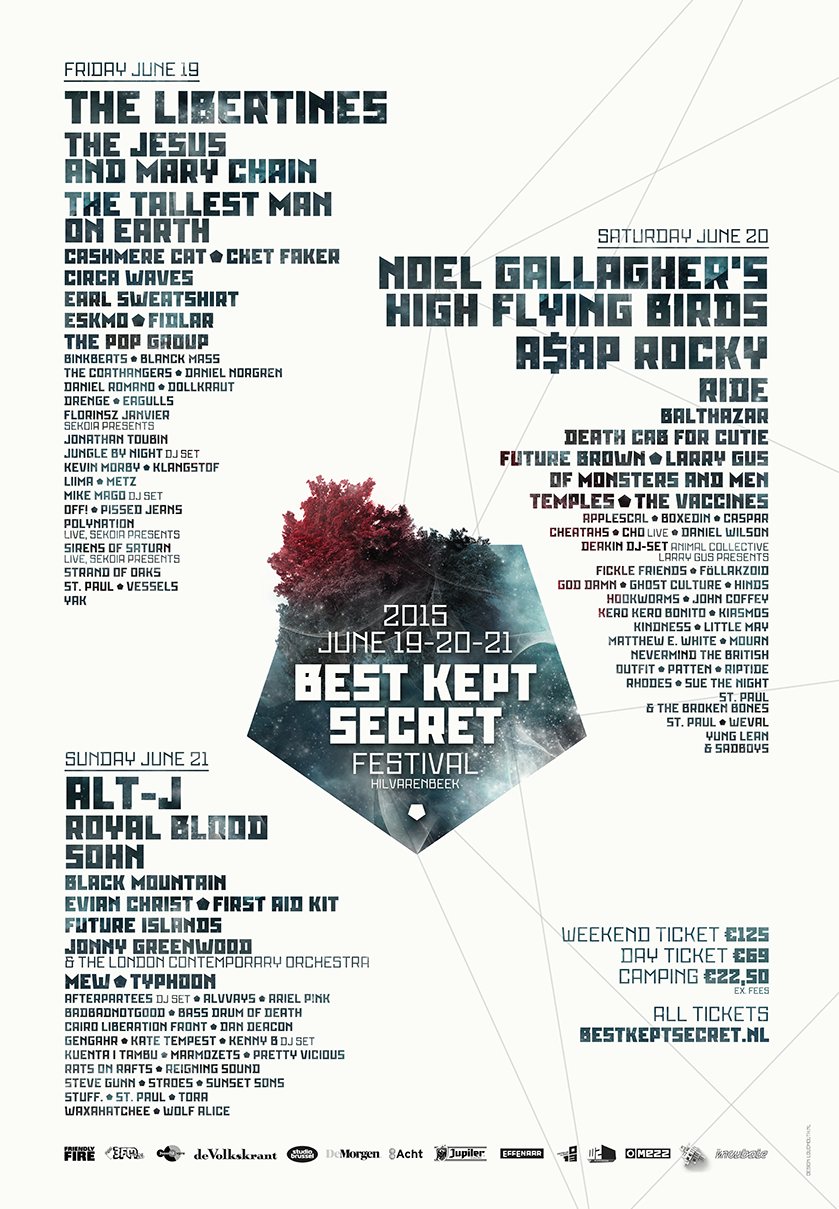 Date
Friday 19 June 2015 — Sunday 21 June 2015
Location
Beekse Bergen
Hilvarenbeek, Netherlands
Description
The third edition of Best Kept Secret festival will take place on Friday 19, Saturday 20 and Sunday 21 June 2015 on the event site of Beekse Bergen in Hilvarenbeek. Spending the night is possible on the adjacent campsite (campsite A) and bungalow park (campsite B).
Best Kept Secret festival focuses 100% on music, with a strong, sharp line-up in which big names are alternated with many new discoveries from indie, folk, hip-hop, rock, electronics or a mixture of styles. The gorgeous festival site with forests, beach, swimming water, nearby holiday park and campsite, excellent food and drinks all contribute to our goal: your perfect festival. The third edition has one open air stage (ONE), three tent stages (TWO, THREE and FIVE) and one different stage: FOUR. This last stage will be hosted by dj St. Paul. Every day he invites some guest-dj's who will play their own set. In total, around 85 artists, bands and dj's will perform at Best Kept Secret festival 2015.
Do you have a question that is not answered below? Then please ask us your question via Twitter (@BKSfestival) or email: info@bestkeptsecret.nl.
Don't want to see ads? Upgrade Now