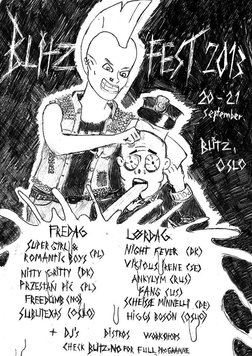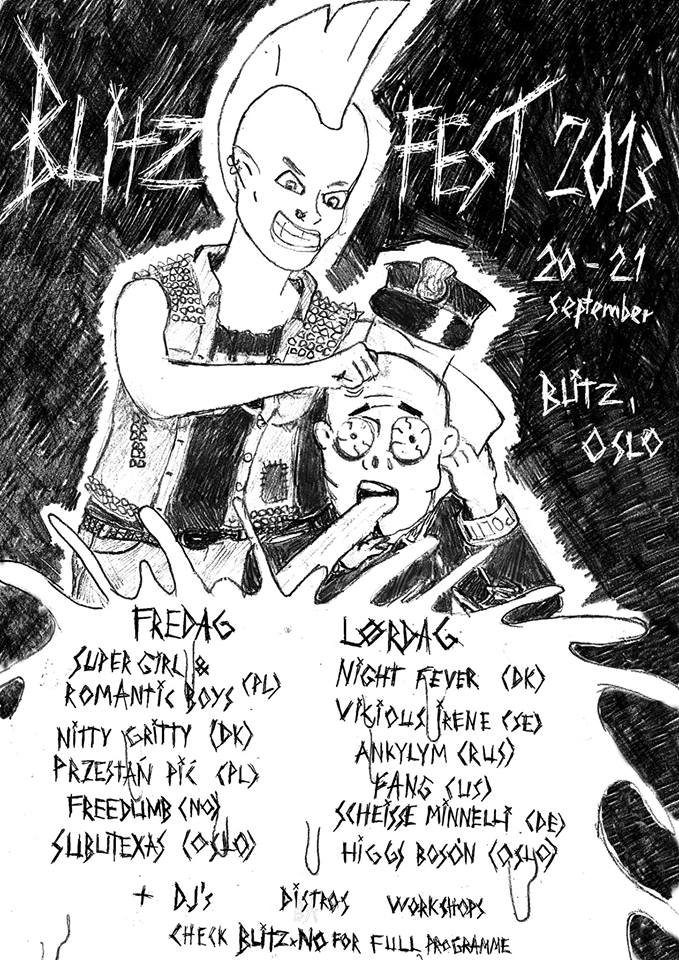 Date
Friday 20 September 2013 — Saturday 21 September 2013
Description
Band, DJ's, workshops, distros & more
Bands:
Friday 20th
21.00: Subutexas
21.45: Freedumb
22.30: Przestan Pic
23.15: Nitty Gritty Dirt
00.15: Super Girl & Romantic
DJ Provocut plays music in the cafe after the bands
Saturday 21st
21.00: Higgs Boson
21.45: Fang
22.30: Ankylym
23.15: Vicious Irene
00.15: Night Fever
Afterparty at Barrikaden afterwards.
Political Programme
Activists from Motmakt (Counterpower) will talk about climate change and how it relates to capitalism, followed by a group discussion.
+ more political activities to come
60-100KR, PAY WHAT YOU CAN.
DOORS OPEN 19.00, FIRST BAND 21.00.
NO SMOKING IN CONCERT ROOM,
PLEASE RESPECT THIS!
Don't want to see ads? Upgrade Now