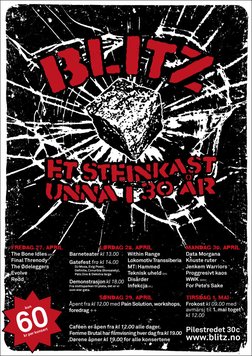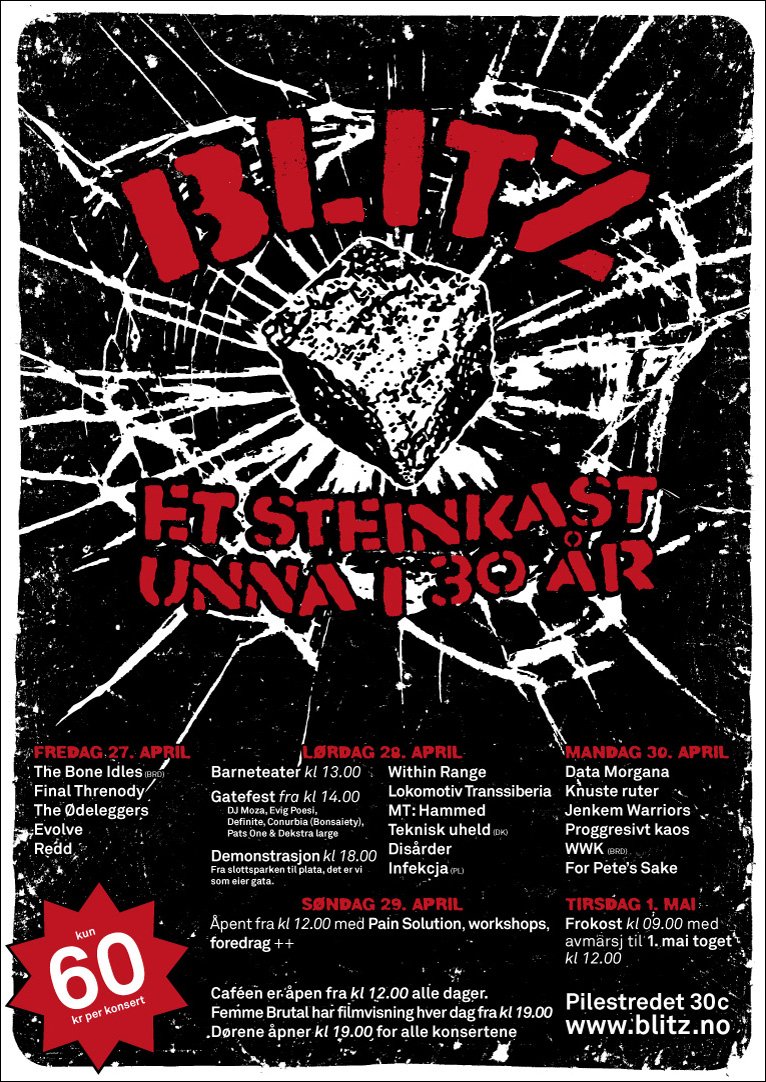 Date
Friday 27 April 2012 — Tuesday 1 May 2012
Description
BLITZ is turning 30 years and we will celebrate this with a hell of a party over 4-5 days!
Concerts, Workshops, good vegan food, autonom-games, demonstrations.
This will be a blast!
The bands are confirmed but some changes can/will be made!
Fredag 27/04:
THE BONE IDLES (germany)
FINAL THRENODY (NO)
THE ØDELEGGERS (NO)
EVOLVE (NO)
REDD (NO)
Lørdag 28/04:
Street party with autonom games
Dj´s and more to come!
DATA MORGANA (NO)
WITHIN RANGE (NO)
MT: HAMMED (NO)
TEKNISK UHELD (DK)
DISÅRDER (NO)
+1
Søndag 29/04:
Pain solution suspension
Political/practical workshops
Acoustic conserts
Chill out and good times
Mandag 30/04:
KNUSTE RUTER (NO)
JENKEM WARRIORS (NO)
PROGGRESIVT KAOS (NO)
WWK (DE)
Don't want to see ads? Upgrade Now