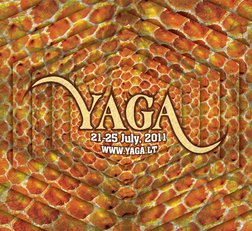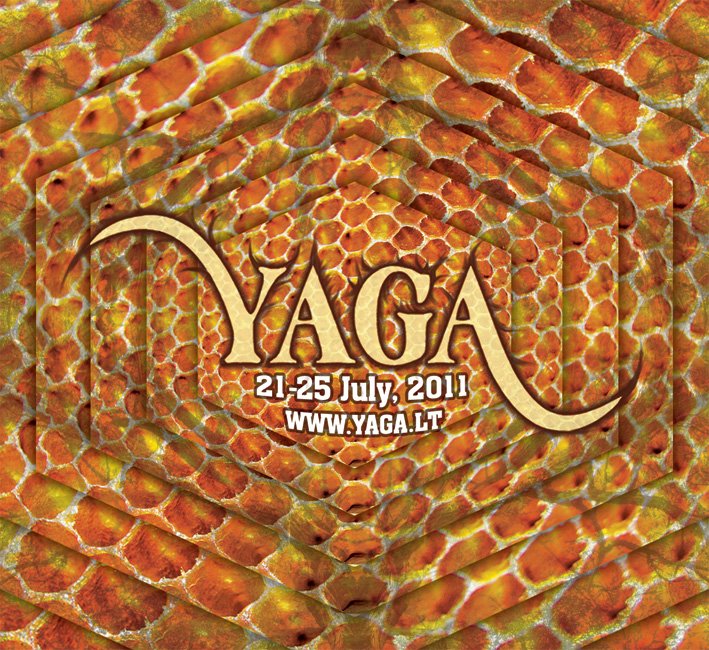 Date
Thursday 21 July 2011 — Sunday 24 July 2011
Location
Miškai
Dzūkija, Lithuania
Description
Music, arts and alternative lifestyle open-air festival in a remote lakeside location in Lithuanian forests. Three music stages, Healing area, workshops, decorations, flea market, children area and much more.
::::: TRANCE LINEUP :::::
psy/forest/suomi/progressi​ve/minimal/goa/dark
BIOSYNTHESIS Mighty Quinn rec., Germany
CAPTAIN KIRK Sanaton rec., Finland
CAUAC Brainwaves productions/Pureuphoria rec.
CENOTES Forest Freaks
CHEMICAL ABSTRACT Mighty Queen rec., Germany
DOHM Forest Freaks
FUNGPUNG Swamp Tales
GAIANA Blue Hour Sound rec.
GROBIANS Hypnotica rec., Sweden
HOPAX Hungary
KALUMET Halu Beats rec., Hugnary
KIRNA Antiscarp rec., Finland
MANGA Chaotic Experience, Russia
ORK MONK Halu Beats rec., Hungary
pHaSenVerscHiEBunGeN Slurp Connection, Germany
PORTAL PROTECTION Chillum Tribe, Estonia
PUOSKARI Freakdance rec., Finland
RE-HORAKHTY Forest Freaks
REFLECTION OF THE MIGHTY SHADOWS Poland
SAIKOZAURUS Sonic Chakras, Mighty Quinn, Ukraine
SCOOTER BABA Antiscarp rec., Finland
SPATIAL FEATURE Russia
DJs:
BRAHMA PUTTRA Urfunktion, Sweden
DAKSINAMURTI Timecode rec., Germany
DITCH Medulla Oblongata, Poland
HAWAIIK Chillum Tribe, Estonia
KAPTAIN KAIROS Dream creation, UK
LIINAD Ukraine
MAN@SPACE
MAX CRYSTAL Vertigo rec., Russia
POLLY & MIAZU potb, Finland
PSYAIRY TALES Forest Freaks
SHATKI Arkona Creation rec., Estonia
SILMARIL Swamp Tales
TIM DUSTER Elixiria, Finland
TIMOTHY LEVI Zenon rec., Germany
UNITONE Sun Station rec., Russia
YUGAR Chillum Tribe, Estonia
ZOOCH Arkona Creation rec., UK
::::: CHILL-OUT STAGE :::::
ambient/IDM/downtempo/psy-​chill
LACKLUSTER Merck, U-Cover, Monotonik, Finland
OHRWERT aka ARJEN SCHAT Silent Season, Millions Of Moments, Reduct, Netherlands
JOEL TAMMIK U-Cover, Ulmeplaadid, Väli, Estonia
PLEQ U-Cover, Progressive Form, vu-us, Poland
MIGLOJE Kahvi Collective
TESTONE Parastate.net, Latvia
ERSHA IR IGLOO NOlogika Dark Clover Records
SRAUNUS Dumblys
DATALINE UK
CHANDANAM Virtual
THE PICTURESQUE EPISODES
URAN
ZENITH Swamp Tales
SLEEPER BABA Antiscarp rec., Finland
PSI PSOKOINO Arkona Creation rec., Estonia
UEBANDA, Estonia
Gongų garso koncertas-meditacija "Kelionė link Šaltinio" (Journey to the Source)
DEVINE Testone, Parastate.net, Latvia
X3NO Testone, Parastate.net, Latvia
DJ's:
PRANZOU Audiomastering
SLEEPER
S13 Secret Thirteen Music
QUARTZ Dumblys
BROMAS
ROADSMAN K.U.B. Collective
WICKISS Klusa Daba, Latvia
MELANTY Russia
ERNESTAS SADAU minimal.lt
HI-TECH
DAUGVINAS
SHN
ŠV. VELNIAS
::::: ALTERNATIVE STAGE :::::
world / balkan / dub / reggae
UEBANDA Live, Estonia
BANDA DZETA Live
KALUMET IN DUB Live, Hungary
WARSAW BALKAN MADNESS Polonian b madness, Poland
UN HOMBRE LLAMADO PERRO Bananas republik of Italy
BALTIC BALKAN Litvanian b madness
ETNOSPACE Chillum Tribe, Estonia
DIREKTORIUS Green Sounds
WEEDSKA
DOVYDAS BLUVSTEINAS
GONZALESS Baltic Champion Sounds
DREAD VIBRATIONS
ALEKSANDR SPITZIN
INDICA SELEKTA
RAS TEODOR Kala Soundsystem
JAH LIKKLE Kala Soundsystem
E-ROOTT Groove Tribe
::::: DECO&VISUALS :::::
JUSSI LOF Finland
FLOWERS OF LIFE Finland
SHOOM Yegaveda
WEG-ERBAUER Austria
VJ WICKISS Klusa daba, Latvia
ULTIMAYA France
TRANCEFORMERS FX
::::: HEALING AREA :::::
FIRE WALKING
RE-BIRTHING
SWEAT LODGE
YOGA
REIKI
TEA CEREMONY
more TBA
::::: WORKSHOPS :::::
"ARTOTEKA"
HERBALISM
NATURAL FABRIC DYEING
BATIK
SODAI - STRAW SCULPTURE
CERAMICS
KITES
DRUMMING
CINEMA
"OM TREE"
::::: CAMPING :::::
Camping gear for rent will be available this year right at the site. For more info visit www.iskylauk.lt or send an inquiry by mail: Info@tepkslides.lt or phone +37067756657
Stay tuned!
www.yaga.lt
presale tickets: http://www.bilietai.lt/en/​event/9102
Don't want to see ads? Upgrade Now
19 interested
Deleted user