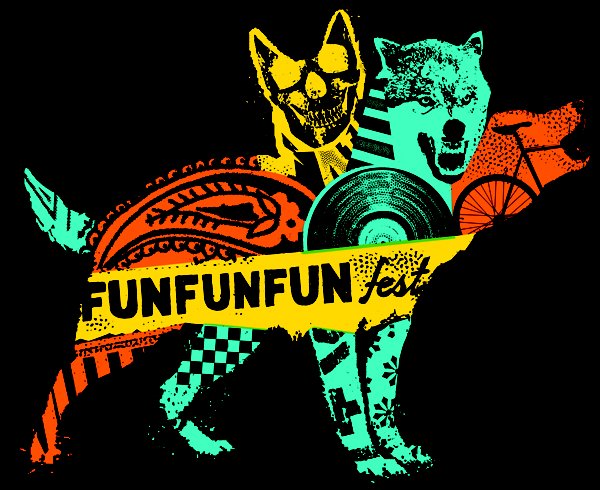 Date
Saturday 7 November 2009 — Sunday 8 November 2009
Location
Waterloo Park
403 E 15th St, Austin, 78701, United States
Description
Fun Fun Fun Fest made its first appearance on a cold Austin Friday evening at Waterloo Park in 2006. It was a unique approach to festival booking...filling stages with what is happening now, what sounds great, and what is making an impact, regardless of what Pollstar or the mainstream media said was cool. What started out as a show for a few touring acts and local favorites became a movement, and a festival that fans and bands alike realized needed to be experienced year after year.
The theory behind Fun Fun Fun Fest was to create a boutique festival experience that supported emerging artists, the creative class, local business, and bands we just love to see play, regardless of genre or MTV airplay. It is a true urban festival in the middle of downtown, where fans can get a burger from Spider House, some brisket from Lamberts, a beer from a Club de Ville bartender, a pair of vintage boots from Big Rig, and T-shirt from their favorite band. A fest WE in the scene would want to go to, without all of the filler that tends to show up at the corporate music carnivals around the world these days. Also, the FFF team makes sure that many of these shows end up in the streets of Austin after the fest, spilling out into Red River, and playing at local clubs into the night.
One of the many things that truly makes FFF special and unique is a focus on a collection of 3 core styles of progressive and underground music: indie rock, punk/hardcore, and hip hop/dj, spread across a park on 3 core stages that would allow fans to go from one area to another to see and appreciate different styles of music. Cross pollination at its best...put on BY people who love music, who know music, and FOR people who dig music in the same way.
Don't want to see ads? Upgrade Now