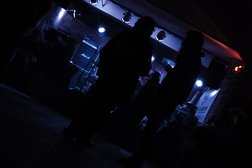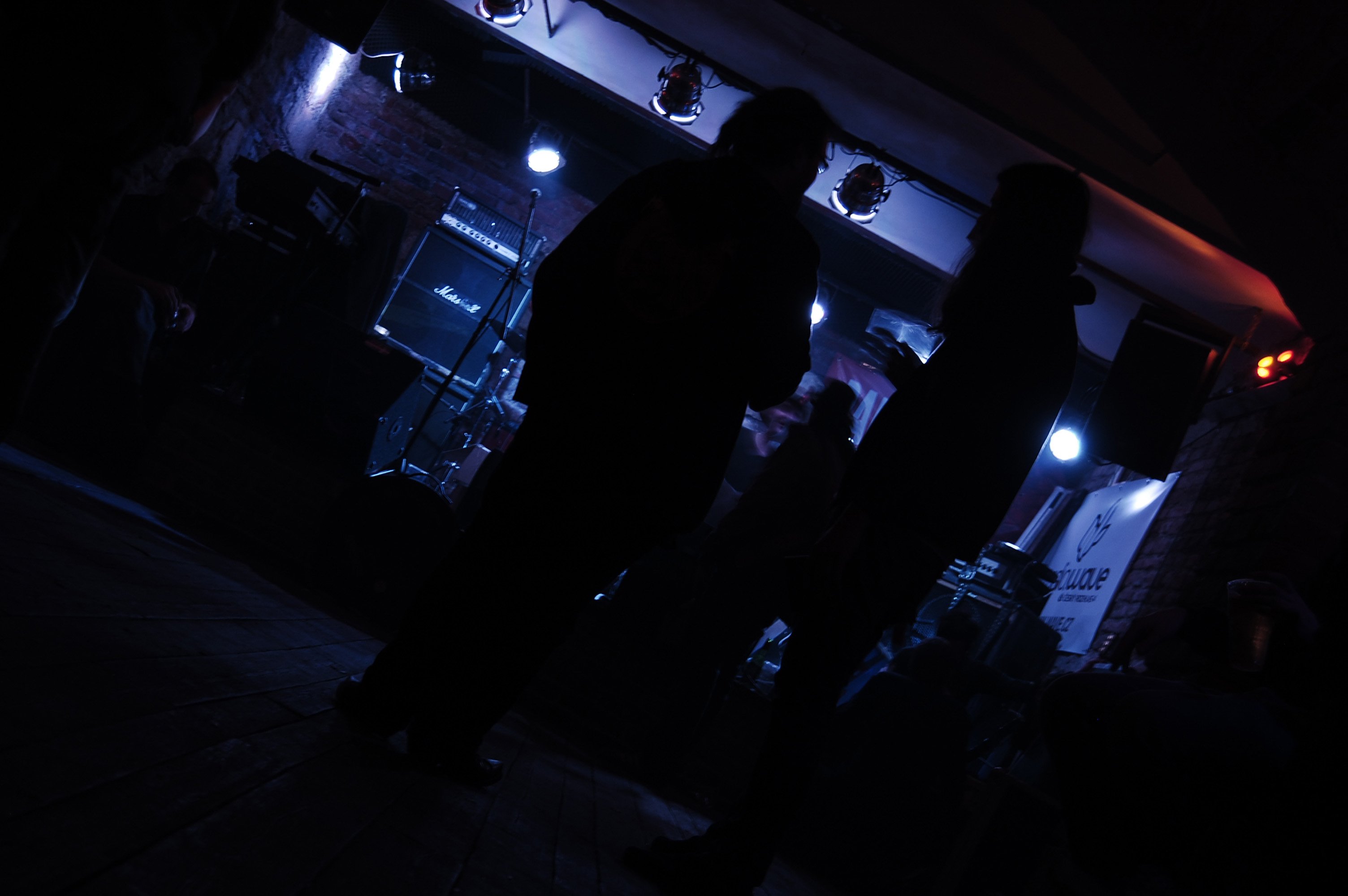 Date
Tuesday 27 January 2009 at 8:00pm
Description
Mluvit o Asva jako allstar kapele je snadné, ale laciné. Jednak proto, že byla jejich muzika vždy dostatečně originální a odlišná od personálně spřízněných projektů a jednak proto, že tuhle berličku prostě nepotřebuje. Můžeme se bavit o drone rocku nebo sludge/doom metalu, ale Asva je dál – nebo spíš lehce stranou.
Jejich zvuk má nádech pečlivého elektroakustického bádání, občas zase až orchestrální pompy, ale vše je vlastně na dřeň syrové a přímé. Ocelová basa a těžkopádná rytmika nesou odkaz starých Swans. Dronové plochy se téměř rovnoměrně rozdělují mezi varhany a kytary. Pocit katarze u Asvy nevzniká jen kvůli síle hluku, ale hlavně kvůli tomu, že kdesi hluboko je v jádru jejich kompozic staré dobré blues se vším co k němu patří – tedy především skutečné city.
Asva vznikla v zásadě jako pokračování poloviny legendárních Burning Witch (basáka Stuarta Dahlquista a bubeníka Brada). Zpočátku s nimi hrál na kytaru Dylan Carlson (Earth), kterého pak nahradil John Schuller (Master Musicians Of Bukkake). Za varhany usedl Troy Swanson a k obsluhování všeho možného (od kytar přes piáno až po samplery) přibrali Trey Spruance (Mr.Bungle, Secret Chiefs 3). Aby toho nebylo málo, zpívala u nich Jessika Kenney (společné náhravky např. s Eyvind Kang nebo Wolves In The Throne Room), nahrával je Billy Anderson (produkce Neurosis, Noxagt, Melvins, Om, Sleep nebo Teeth Of Lions Rule The Divine) a Randall Dunn (produkce Boris, Kinski, Earth a nespočet dalších).
Stuart Dahlquist navíc tvořil podstatnou část Sunn O))) na jejich prvních třech albech. Dnes zůstává jediným zakládajícím členem Asvy, jelikož nechtěl mít studiový superprojekt, ale fungující kapelu, se kterou může hrát koncerty. Do Evropy se vrací po roce na miniturné o pěti zastávkách, které končí vystoupením na vyhlášeném berlínském Transmediale festivalu. A s sebou přiváží také nový, téměř hodinový materiál složený speciálně pro něj.
Aktuální sestava: Stuart Dahlquist- Bass (ex- Burning Witch, Goatsnake, Sunn O)))), Greg Gilmore - Drums (ex- Mother Love Bone, 10 Minute Warning, Pigeonhed, Skin Yard), Rick Troy- Guitars (ex- Hungry Crocodiles), Andrew McInnis - Hammond Organ, Synth (ex- Girth), Dave Webb- Guitars (ex-Girth, Wah Wah Exit Wound).
27.1.2009 od 20:00 je jednou z těchto zastávek klub Chapeau Rouge (Jakubská 2, Praha 1).
Vstup 240,- při rezervaci na mailu ticketsletmonet. 290,- na místě / Entry: 240 CZK when reserved at ticketsletmonet. 290 CZK at the door.
Předskakovat budou jindřichohradečtí Five Seconds To Leave. Hodně nadějná mladá kapela, která si pozornost nejen zaslouží, ale určitě i vynutí. Post/noise rock dost hrubý na to, aby vám ani omylem nekanula ospalá medová slina z úst, a taky dost hluboko zasahující, aby vás v zádech mrazilo.
www.myspace.com/asvaband
www.southern.com/southern/band/ASVA0/
www.myspace.com/fivesecondstoleave
www.letmo.net/productions
www.chapeaurouge.cz
Z tisku:
"Hudba ASVA je rafinovanejšia a príliš hlboká na to, aby sa dala zaradiť do radu cestovateľov na módnej vlne ... (Úvodná skladba) je príliš hlučná na to, aby sa dalo uvažovať o priradení do ambientného šuflíka a príliš tichá v porovnaní s kolegami, útočiacimi na nebohého poslucháča plazivými zosuvmi ťažkej, mokrej zeminy (bas)gitarových riffov.
A keď sa vo vyššie vypichnutej "A Game In Hell, Hard Work In Heaven" ozve po poloakustickom úvode s jemným zvukom hammondu pre našinca bezslovný spev v jávštine(!), rozmýšľate, prečo sa ASVA označuje škatuľkou drone/doom. Nie je tu ani stopy po bzučivých "drones", ani známky po "skaze". "What You Don't Know Is Frontier" môže byť doskou o náhlej a nečakenej smrti. V prvom rade je však o nádeji, láske a nemom, tupom smútku, ktorý nemusí znamenať beznádej; asi nič, čo by ste čakali od vášho obľúbeného metalového CD. Ani majestátna stredná časť, ani koketéria s world music reprezentovaná exotickým vokálom, ani záverečná dunivá pasáž nepôsobia ako nasilu napasované elementy – a to pri tak veľkorysej minutáži nie je samozrejmosťou.
Na prelomovej druhej doske potvrdila ASVA obrovský kreatívny potenciál rešpektuhodnej zostavy, stojacej za jej menom. Jedna z nahrávok, ktorá má zmysel, aj keď je hudba na nej otočená viac dovnútra, než von, k publiku. Chodím okolo toho už pridlho: horúci favorit na titul album roku." Juro Olejník, metalopolis.net
"Like Carl Orff covering Winter It reminds me of the first time I heard Mozart's Requiem, or Gould's Goldberg Variations. The music has a punishing sort of beauty, an inflicted aesthetics that hands the hearer no choice." Oaken Throne magazine
"Led by former Burning Witch member Stuart Dahlquist, Asva are another in a line of groups taking the brute force and seismic impact of Metal and using it as a foundation for exploring the noisier end of drone and the darker side of Ambient. Asva do this while sacrificing none of Metal's sheer impact. This music is both atmospheric and enormously powerful, with grinding riffs offset by swathes of organ and the sombre sonorities of drones and wordless chanting. Over four tracks, Asva's music is laid out and stripped down, exposing a very cathartic sense of desolation at its core. This redefines 'big' music as something vast and comfortless, but by applying an irresistable dynamic and executing it with elegant brutality, it's darkness that irresistibly beckons." The Wire magazine
"At the end of a truly great record, a moment of warm clarity is waiting for you . The cd stops spinning, the laser returns to it's home position, the music stops and the silence prods you back to normality; blink, breathe, sit up straight, lick your lips, realise you've been sitting still for an hour listening hard and your brain cogs are still whirring ...
... If it doesn't sound preposterously pretentious, 'Frontier' is less a doom album than a sensory experience of musically distilled wisdom, a memorable lesson in heartbreak, reconcilliation, being . It's intricate lightness and soulful resonance, it's humble humanity, it's bruised but not broken inner strength, it's grown-upness, it's forgiving defiance, is rarely found in the Metal genre . Not a record for passive consumption, 'Frontier' shows you another way of thinking about life, a bona fide piece of art, then." Terrorizer magazine
Don't want to see ads? Upgrade Now