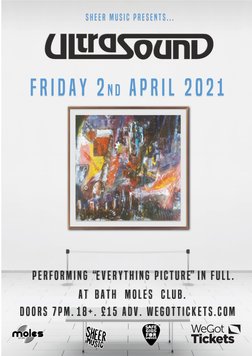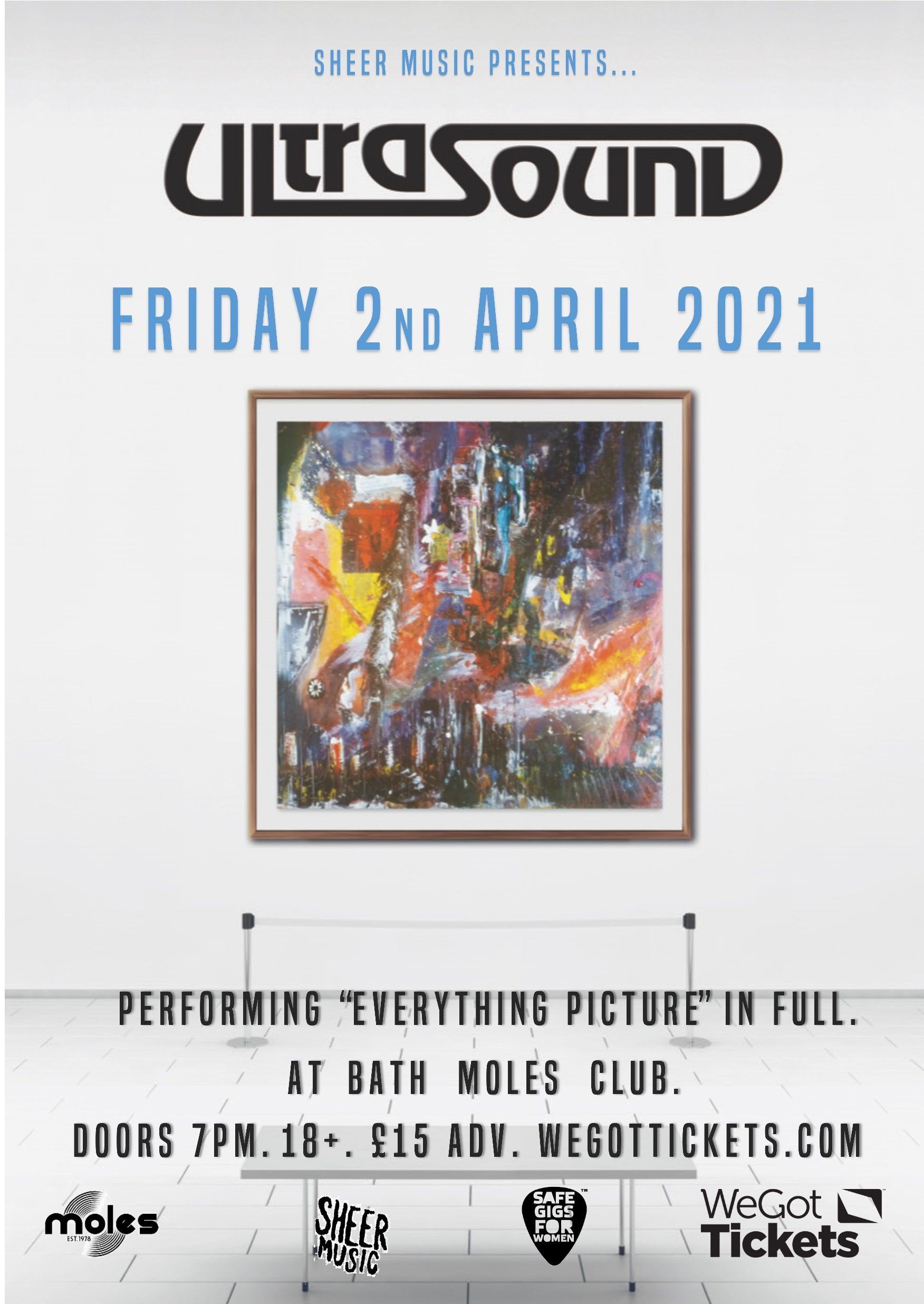 Date
Friday 2 April 2021 at 7:00pm
Location
The Moles Club
14 George Street, Bath, BA1 2EN, United Kingdom
Tel: 01225 404445
Description
You once couldn't read an NME or Melody Maker article without Tiny from Ultrasound being quoted, referenced or mentioned. It was the way of the world. The augmentative frontman of UKs glorious too prog for indie, too indie for prog, band would either be ligging backstage at your gig, ripping up TFI Friday or playing it cool on Later with Jools Holland.
They toured with everyone, memorably for me supporting Placebo. They were at all the coolest festivals and events, from Sound City to Radio 1 with John Peel or Steve Lamaqc. Sadly despite their creative boom, they imploded after one album.
That album, Picture Everything, was a 2 disc sprawling epic, which managed to keep an underground cult fanbase which as the 00s ground on, even began to find fame and respect on the internet's darker music corners. So much so that a 21st Anniversary tour for the album is scheduled for April 2021, and it is with much delight that we're able to announce that 4/5s of the original line up will be performing this album in its entirety.
Don't want to see ads? Upgrade Now