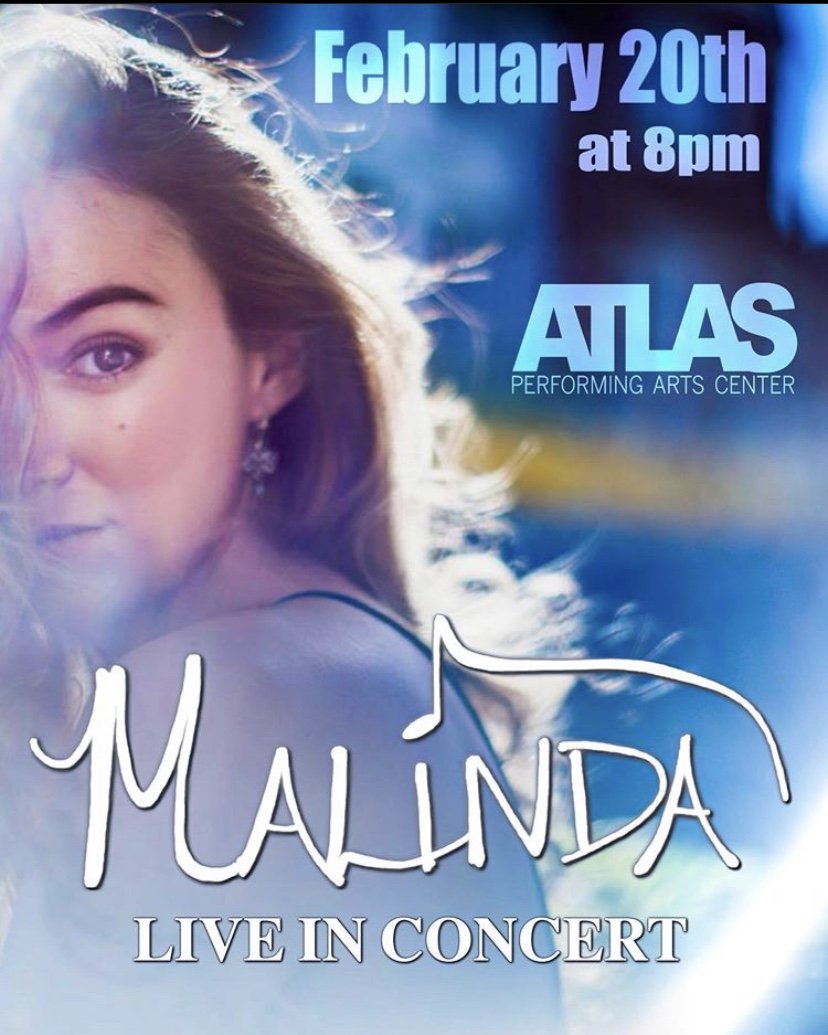 Date
Thursday 20 February 2020 at 8:00pm
Description
$45 Ticket (Launch Party +Show) includes light bites & sips in our lobby starting at 7:00 PM.
$25 Ticket available for show only. Show is at 8:00 PM.
MALINDA has put together a night of music with a beautiful full band. The evening will take her audience on a folk-pop journey as she poses a question she's been asking herself the most in the past few years: "now what?" The world seems to be asking that question of all of us. While answers are never certain, attempting to find them is always worth it. Highlights from the show will include her debut EP Love Letter, well-loved singles like Don't Make Me, as well as a few covers. Most exciting, she will debut every song from her upcoming EP, giving the audience an exclusive preview. And of course…Google Translate is sure to make a cameo. This performance includes audience participation, talkback and an artist meet & greet.
Don't want to see ads? Upgrade Now