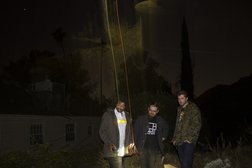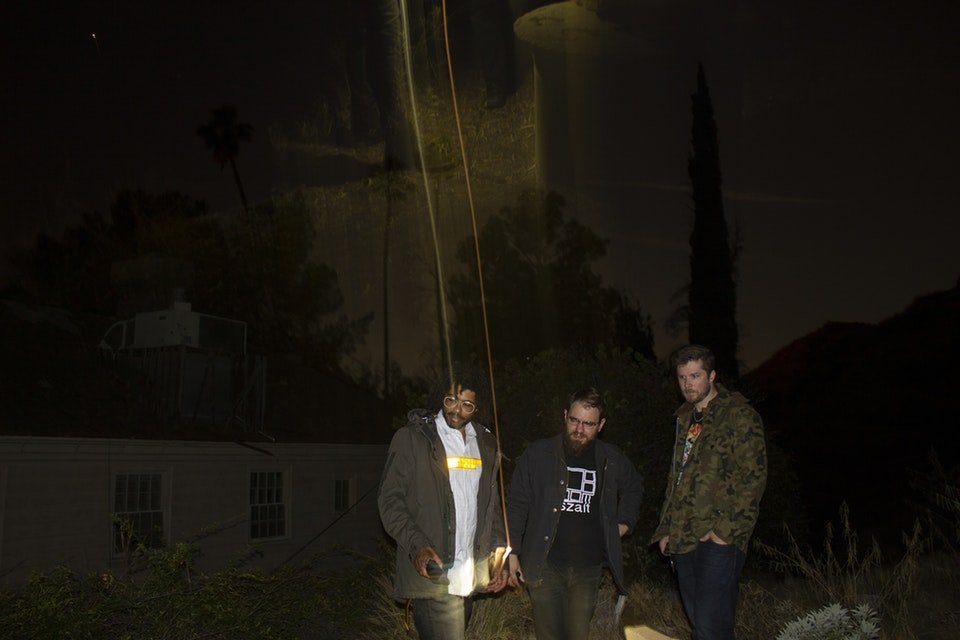 Date
Thursday 10 October 2019 at 7:00pm
Location
U Street Music Hall
1115 U street NW, Washington D.C., 20009, United States
Description
The science-fiction visionary Octavia Butler once declared that "there is nothing new under the sun, but there are new suns." The aphorism could apply to any art form where the basic contours are fixed, but the appetite for innovation remains infinite. Enter Clipping, flash fiction genre masters in a hip-hop world firmly rooted in memoir. If first person confessionals historically reign, the mid-city Los Angeles trio of rapper Daveed Diggs and producers William Hutson and Jonathan Snipes have spent the last half-decade terraforming their own patch of soil, replete with conceptual labyrinths and industrial chaos. They have conjured a mutant emanation of the future, built at odd angles atop the hallowed foundation of the past.
Their third album for Sub Pop, There Existed an Addiction to Blood, finds them interpreting another rap splinter sect through their singular lens. This is clipping's transmutation of horrorcore, a purposefully absurdist and creatively significant sub-genre that flourished in the mid-90s. If some of its most notable pioneers included Brotha Lynch Hung and Gravediggaz, it also encompasses seminal works from the Geto Boys, Bone Thugs-N-Harmony, and the near-entirety of classic Memphis cassette tape rap.
The most subversive and experimental rap has often presented itself as an "alternative" to conventional sounds, but Clipping respectfully warp them into new constellations. There Existed an Addiction to Blood absorbs the hyper-violent horror tropes of the Murder Dog era, but re-imagines them in a new light: still darkly-tinted and somber, but in a weirder and more vivid hue. If traditional horrorcore was akin to Blacula, the hugely popular blaxploitation flick from the early 70s, Clipping's latest is analogous to Ganja & Hess, the blood-sipping 1973 cult classic regarded as an unsung landmark of black independent cinema, whose score the band samples on "Blood of the Fang."
From the opening "Intro," Clipping summon an unsettling eeriness. Diggs sounds like he's rapping through a drive-thru speaker about the bottom falling out, bodies hitting the floor, and recurrent ghosts. You hear ambient noises, footsteps and shovels. The hairs on your arms stick up like bayonets. You can practically see the knife's edge, sharp and luminous.
Each song contains its own premise and conceptual bent. There is "Nothing is Safe," a reversal of Assault on Precinct 13, where the band create their own version of a John Carpenter-inspired rap beat and the cops are the ones raiding a trap house. Diggs sketches the narrative from the perspective of the victims, full of lurid and visceral details and intricate wordplay. The windows are boarded and sealed, the product simmers on the stove, the bodies sleep fitfully in shifts. Then law enforcement arrives and the bullets start to fly.
Don't want to see ads? Subscribe now