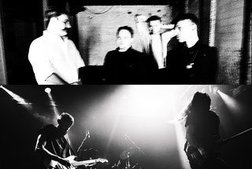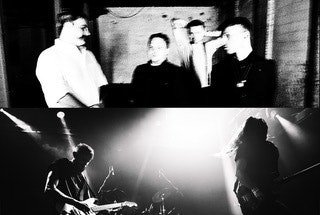 Date
Wednesday 18 December 2019 at 11:00pm
Location
9:30 Club
815 V St. NW, Washington DC, United States
Description
However, by titling their 2018 fourth full-length and debut for Ipecac Recordings, You Won't Get What You Want, Daughters send a crystal clear message. The quartet—Alexis Marshall , Nick Sadler , Jon Syverson , and Sam Walker —once again follow the same internal compass that guided them to blur the lines of fickle heavy music sub-genres in the first place and quietly ignite a cult fervor typically reserved for grindhouse phenomena.
In fact, the best way to describe the philosophy and the sound of the quartet is simply: rock 'n' roll.
"I've always felt we decide what a Daughters record is," Alexis exclaims. "It's not a sound or an aesthetic. Daughters is the name of our group and, we will do whatever we want to do with it. If that's a jazz record or an opera, then that's the decision we've made. With that, this feels like the natural progression of things musically."
"We've changed our sound from record to record since the beginning," says Nick. "We always had a very broad interest and taste in music across the spectrum. This is another moment in which we pay tribute to the history of rock 'n' roll as we like it. Since we are a rock band at heart, expect not to expect anything."
Nick acknowledges there was a time expecting another Daughters record might've been met with disappointment. On the heels of their 2010 self-titled offering, the members engaged an indefinite hiatus. Three years later, Robotic Empire founder (and avowed fan) Andy Low tricked Nick and Alexis into meeting for dinner.
Don't want to see ads? Upgrade Now