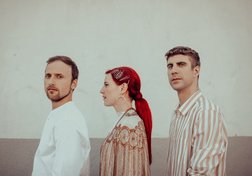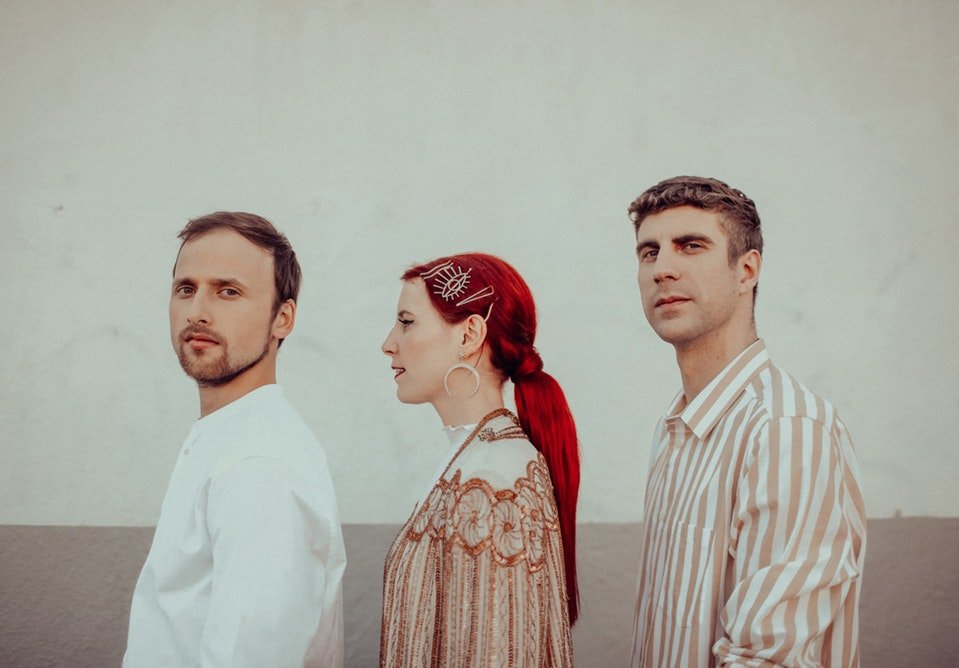 Date
Wednesday 16 October 2019 at 7:00pm
Location
9:30 Club
815 V St. NW, Washington DC, United States
Description
Love!" –Jill Scott
"The Magnificent Moonchild… Good Work" – Gilles Peterson
"Y'all Rock" – Robert Glasper
"We implore you to pick up a copy of their new album"– Okayplayer
"Moonchild has been delighting listeners and earning well-deserved praise from their peers
since they stepped on the scene" – SoulBounce
"Yet another stellar piece"– Saint Heron
"Dreamy neo-soul" – KCRW
Moonchild are a LA-based multi-instrumentalists Amber Navran, Max Bryk, and Andris Mattson. In 2015, they signed to Tru Thoughts and officially released their album 'Please Rewind' on the Brighton imprint. This was greeted with an overwhelming response and the album racked up reviews in specialist music magazines: Echoes & Jazz Thing, and radio spins from Gilles Peterson (BBC 6Music), Don Letts (BBC 6Music) and Robert Elms (BBC Radio London). The album's first single "The Truth" acquired 1.5 million Spotify streams, and their second offering "Don't Wake Me" was featured as KCRW's 'Today's Top Tune'. Releasing "The Truth" (DJ Jazzy Jeff & James Poyser remix) earlier this year to great acclaim, Moonchild are set to release their new album 'Voyager' on 26th May via Tru Thoughts.
In the short space of three years, Moonchild have released two acclaimed albums, and collaborated or played live with many notable names in the soul-jazz scene including Stevie Wonder, Jill Scott, India.Arie, Leela James, The Internet, Kamasi Washington and more. Attracting international tastemaker support from the likes of Gilles Peterson (BBC 6 Music), WHUR-DC, KCRW and LA 102.3, the band have also found themselves being praised by a host of iconic artists including Jill Scott, Robert Glasper, Laura Mvula, James Poyser, Jazzy Jeff, Jose James and Tyler, The Creator.
Speaking of Stevie Wonder, in 2014 Moonchild were swept off their feet by an unimaginable offer; they were called up by DJ Kevin Nash from Stevie Wonder's radio station L.A. 102.3 KJLH and offered the chance to open for Wonder in 24 hours' time. Wonder later told the band that he had heard their music the day before and loved it so much that he ordered the radio station to invite them as performers for his House Full of Toys Benefit Concert.
Since infiltrating LA's iconic music scene, Moonchild only have positive things to say about their involvement and how it inspires them. Andris affirms that "There's so much good music coming out of LA right now, a real creative energy surrounding the city". Moonchild's sound epitomises the LA mix of intricate, progressive musicality with the classic laid-back and blissful sound with which the West Coast has been associated across the decades.
'Voyager' follows two years after their widely-praised album 'Please Rewind', marking a new level of maturity in the band's sound. Recorded in a series of sessions in a cabin at Lake Arrowhead, California, Moonchild blend their trademark style of soul and new-school jazz whilst exploring themes of relationships. "Voyager is also the name of the satellite that has music on it - which is cool" Amber adds.
Last year the band supported The Internet and Kamasi Washington on their US tours. Since finishing the new album, the band are looking forward to announcing a string of tour dates across USA, Europe and Asia. "We feel like we progress and get better with each album and we're really excited to put this out." Andris enthuses.
Don't want to see ads? Subscribe now