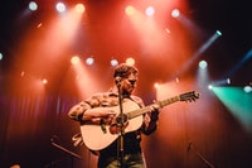 Date
Friday 13 December 2019 at 6:30pm
Description
Tyler Childers will be coming to The Anthem on 12/13. Doors open at 6:30pm and admission prices are $36-76.
Check out Tyler Childer's new sinlge "House Fire" below! "House Fire" was released in support of his upcoming album Country Squire, out August 2nd!
https://www.youtube.com/watch?v=EjFN5iVKn6w
$1 per ticket will go to Hope in the Hills, a nonprofit dedicated to hosting events to encourage recovery, raise hope, and raise funds to fight the overdose epidemic.
Don't want to see ads? Upgrade Now