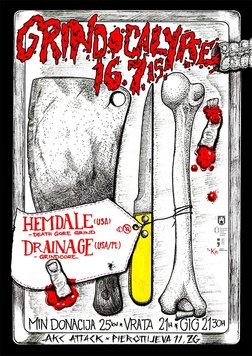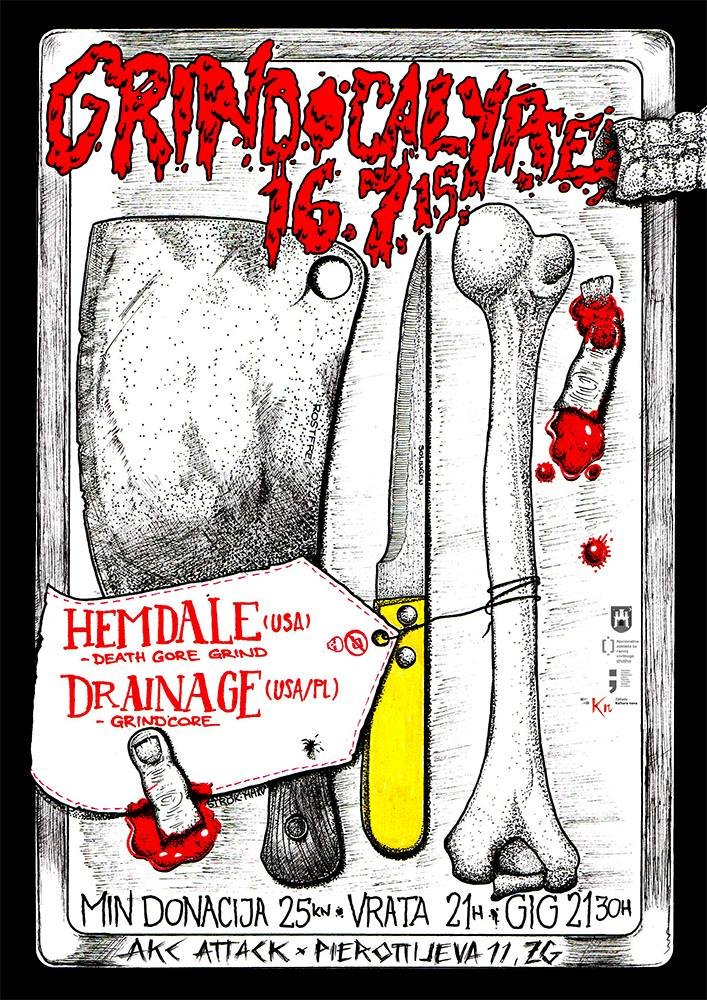 Date
Thursday 16 July 2015 at 9:00pm
Description
Povodom zatvaranja Grindcore sezone u našem dragom klubu Attack!, dovodimo Vam dva odlična Grind benda!
HEMDALE
Hemdale je bio kratkotrajan gore grind iz Mentora, Ohio. U to vrijeme (1993. – 1997.) imali su nevjerojatan utjecaj na underground gore/grind/death sceni zbog masivnog zvuka i urnebesnog lajv performansa. Osim toga, tadašnji bubnjar Craig Rowe, mastermajnd koji stoji iza Visceral Productionsa i glavni odgovorni za otkrivanje mnoštva underground bendova od kojih su neki Nile, Exhumed, Clotted Symmetric Sexual Organ te i sam Hemdale, završili pod puno većim lejblovima. Na našu veliku sreću (za uši nesreću ;) ), Hemdale nam se vratio! Doduše, samo je Matt ostao u oriđiđi postavi, no to ne znači da nas njihovi moćni prdci neće iznova baciti u gore grind trans. Tu su, glasni su i najgori su!
Current Lineup:
Matthew J. Rositano - Guitar/Vocals
Andy Sanchez - Drums
Patric Parino - Bass
http://hemdale.bandcamp.com/releases
https://www.facebook.com/thehemdale?fref=ts
______________________________________________
DRAINAGE
Nov bend na grindcore sceni! Bubnjeve pegla Andy iz Hemdalea a na gitari i voxu je Kuchar iz još jednog monstruoznog grind benda Suffering Mind. Iako sam se ubiti dosta veselio Hemdale/Nak'ay kombinaciji (jebiga, Nak'ay je moro otkazat turneju zbog neke boleštine...), mislim da će Drainage odraditi i više nego odličan posao! Blast beat do smrti!
Lineup:
Andy - Drums
Kuchar - Guitar/Vocals
https://drainagegrind.bandcamp.com/releases
https://www.facebook.com/drainagegrind?fref=ts
______________________________________________
MIN DONACIJA: 25 Kn
VRATA: 21:00 h
GIG: 21:30 h
Music playlist by Leyz Bastard -l-
NO GODS, NO MASTERS!
Ⓐ - Ⓔ
Don't want to see ads? Upgrade Now