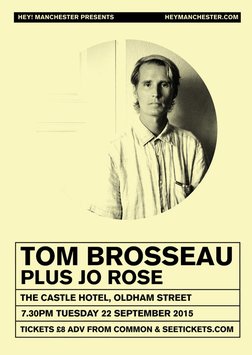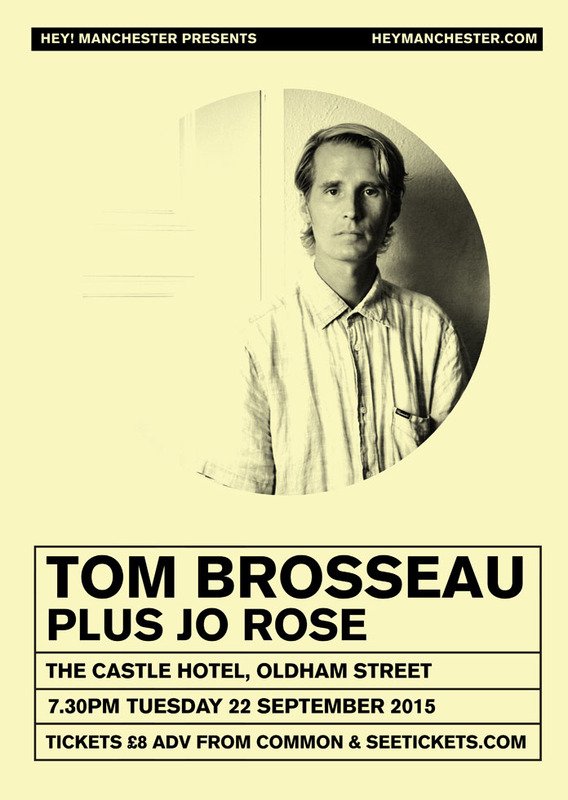 Date
Tuesday 22 September 2015 at 7:30pm
Description
Perfect Abandon is Tom Brosseau's new album. John Parish (PJ Harvey, Sparklehorse, Peggy Sue) produced Perfect Abandon in Bristol, England. Ali Chant recorded Tom and the band – David Butler on two-piece drum kit, Joe Carvell on double bass and Ben Reynolds on Stratocaster guitar – on a wooden theatre stage, using only a single mic.
Tom Brosseau, North Dakota-born, LA-based songwriter and singer, learned acoustic guitar from his grandmother. He has toured Japan, Canada, Portugal, Iceland and Australia; performed in bars, backyards, grand halls, subways, theatres, old folks homes; exchanged songs and poetry with many talented folks, including Susan Orlean, Ramblin' Jack Elliott, Patrick Marber and the late Sam Hinton.
Since 2010, Brosseau has performed with Becky Stark and John C. Reilly in John Reilly & Friends, summoning the close harmonies and soul of earlier American music.
'North Dakota troubadour brings stark, trembling beauty to folky acoustic pop. The world is better for it' – Mojo
'No artist possesses the same peculiar qualities as Brosseau…. The power of his performing persona is so strong that he can pervade the whole room with his subjective existence, making time-warped acolytes out of his audience' – BBC
Joining him is Hey! Manchester favourite Jo Rose, who self-released his excellent debut album, Spurs, last year.
Price: £8 adv
More info
Don't want to see ads? Upgrade Now