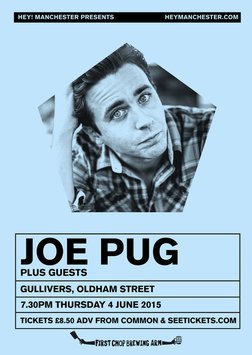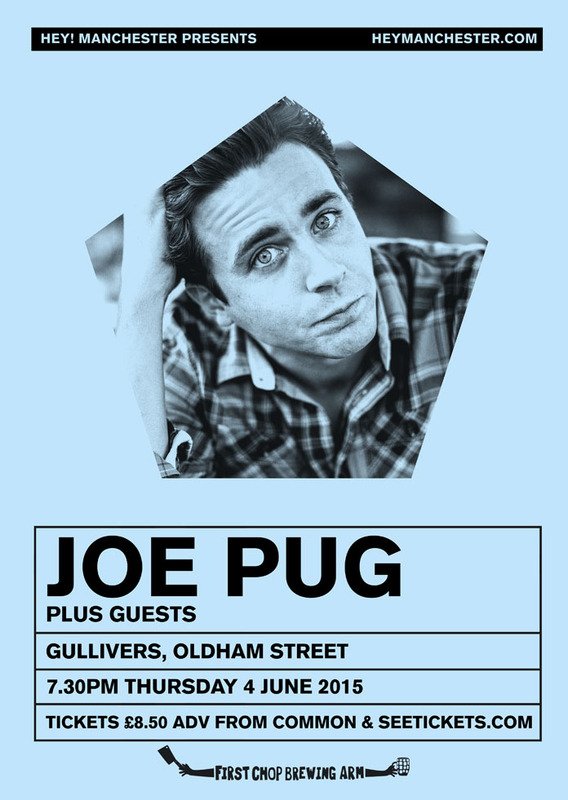 Date
Thursday 4 June 2015 at 7:30pm
Description
If the opening notes on Joe Pug's new LP Windfall are a bit disorienting, his fans won't likely be surprised. The Austin, TX singer songwriter has made a habit of defying expectations so the piano-driven Bright Beginnings and the atmospheric rumination of Great Hosannas are just further indication that he's quite comfortable stepping outside of the guy-with-a-guitar trappings of the genre.
His rise has been as improbable as it has been impressive. After dropping out of college and taking on work as a carpenter in Chicago, he got his musical start by providing CDs for his fans to pass along to their friends. This led to a string of sold out shows and a record deal with Nashville indie Lightning Rod Records (Jason Isbell, Billy Joe Shaver). As he toured behind Messenger (2010) and The Great Despiser (2012), it was with a band that looked as much like a jazz trio as an Americana band.
The relentless grind of four years of nonstop touring had taken its toll though, and by late 2013 he was ready to call it quits. The tour that fall was a runaway success but his personal and creative lives were a different story. But studio time was already scheduled and deadlines had been set for a new record, so after a few weeks Pug was back to the business of writing songs. The resulting layoff paid dividends in spades. When Pug set up camp in Lexington, KY in 2014 to record, he did so with some of the best songs he has ever written. The agenda was much simpler than previous albums. The result is a collection of songs that are as close as we've gotten to a road map to Pug's ambitions. He has collected plenty of the requisite Dylan comparisons over his young career but on this record it's easier to hear the sway of more contemporary influences like Josh Ritter, Ryan Adams and M.Ward.
Price: £8.50 adv
More info
Don't want to see ads? Upgrade Now