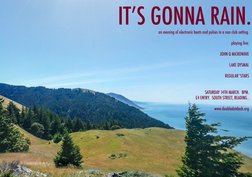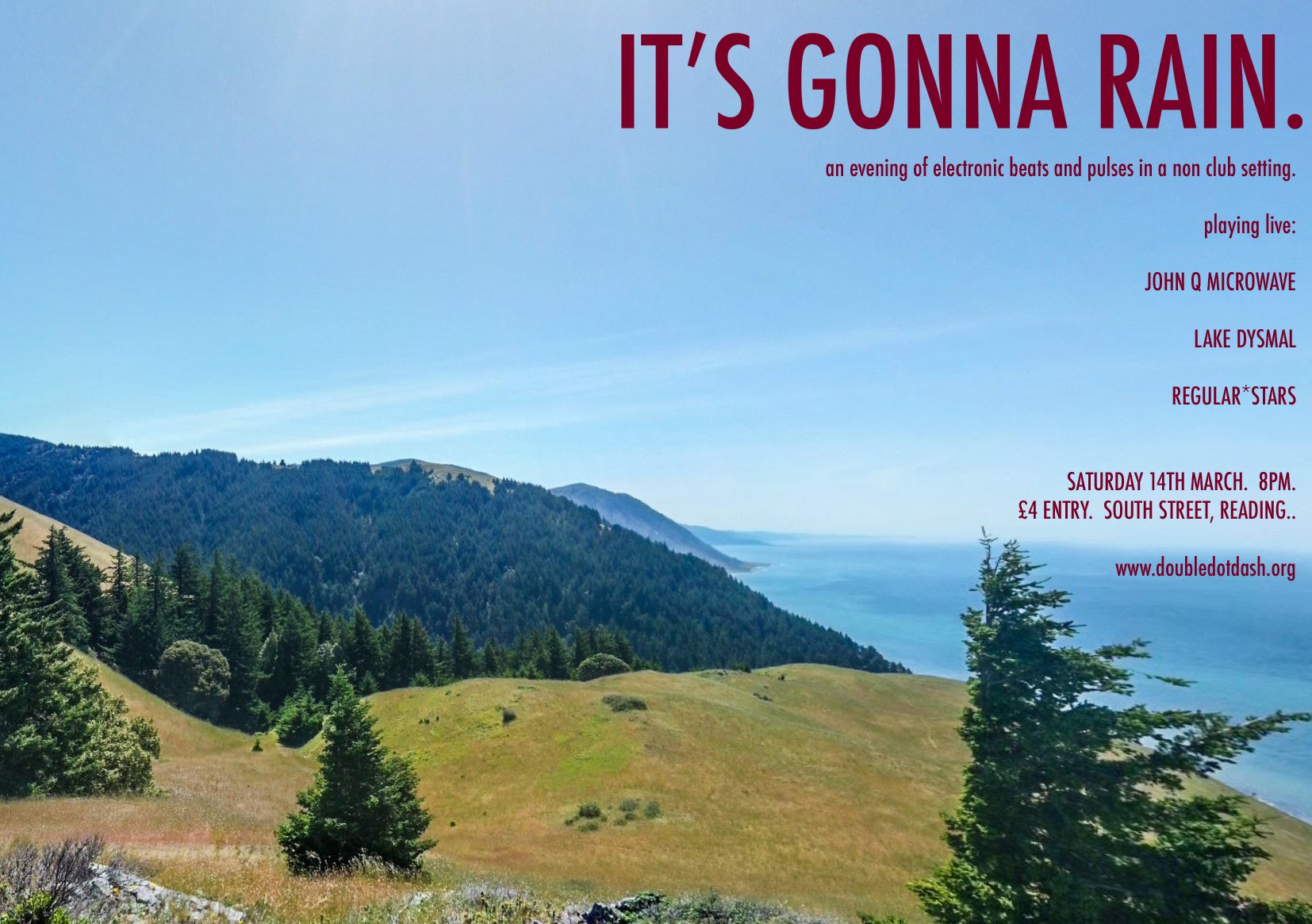 Date
Saturday 14 March 2015 at 8:00pm
Description
doubledotdash!? present...
IT'S GONNA RAIN.
an evening of electronics.
with...
JOHN Q MICROWAVE (london)
hero of the last two bashs. dark pounding technoid house sounds.
https://doubledotdash.bandcamp.com/track/9e-18th-july-2014
LAKE DYSMAL (london)
antiproducer. cheap plastic beats. one of the brains behind Sleeps in Oysters.
https://soundcloud.com/lakedysmal
REGULAR*STARS (royal berkshire)
experimental, grooved, modular electro. one of the brains behind Mondo Fuzz.
£4 entry so we can buy some train tickets, petrol and/or beer for these nice men.
Don't want to see ads? Upgrade Now