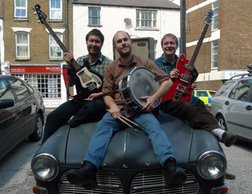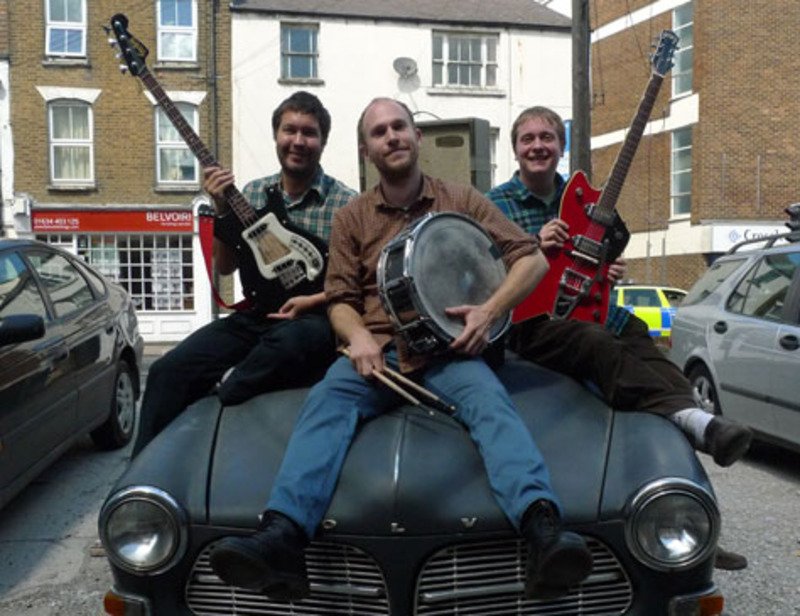 Date
Friday 20 February 2015 at 7:30pm
Description
Great Big Flamingo Burning Moon is the new album from English national treasures the Wave Pictures, due for release on Moshi Moshi in February 2015. The album was co-written and produced by one of their all-time heroes, Billy Childish, and every note tingles with excitement at the collaboration. Bursting with energy and ignited with a garage-rock spark, the album rings loud and bold, showcasing Dave Tattersall's searing guitar solos and sharp lyrical wit.
The Wave Pictures trio – Jonny Helm, Dave Tattersall and Franic Rozycki – love a good collaboration and over the years have worked as backing band to musicians such as Daniel Johnston, Stanley Brinks and Darren Hayman. Having formed when Dave and Franic were teenagers in 1998, they have always been incredibly prolific, with Dave writing so many songs that the band have made at least one album every year since they moved to London in 2006. Their varied discography captures a range of styles and influences, from garage rock to afro-pop to country punk, all recorded live with few overdubs. They never use keyboards or guitar effects pedals yet they have all they need to create the perfect rock and roll record.
Great Big Flamingo Burning Moon really lays its influences bare. Those who might not usually look past Tattersall's distinctive vocal stylings might miss hearing touches of The Who in the title track or The Troggs in All The Birds Lined Up Dot Dot Dot.
Billy Childish helped to bring out a different side to The Wave Pictures and inject a renewed enthusiasm to the recording process.
Support comes from False Nines. Formed over a mutual love of lo-fi yet ambitious indie-rock, Manchester's own False Nines have already caught the ear of BBC 6 Music's Marc Riley with their debut demo recordings.
Price: £9 adv
More info
Don't want to see ads? Upgrade Now