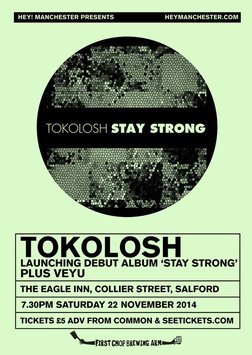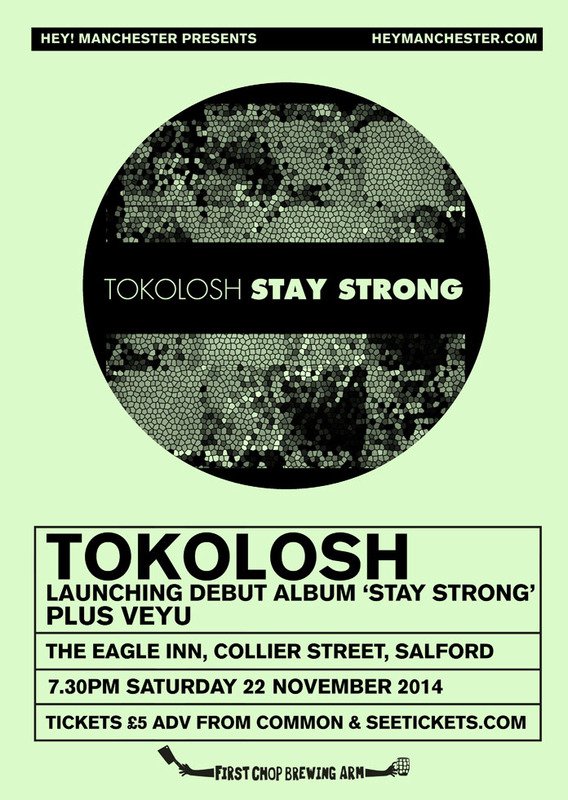 Date
Saturday 22 November 2014 at 7:30pm
Location
The Eagle Inn
18 Collier St, Salford, M3 7DW, United Kingdom
Tel: 0871 951 1000
Description
A product of Manchester's collaborative music scene, Tokolosh are a five-piece collective featuring members of The Whip and The Earlies alongside solo artist Liam Frost.
Named after a mischievous Zulu water sprite, the band blend aggressive drumming with darkly sexual lyrics, creating a unique and addictive sound that is complemented by artwork from Vaughan Oliver and Marc Atkins, known for their work with the 4AD label.
Featured in The Guardian and Clash Music, and championed by 6 Music's Marc Riley and Gideon Coe, plus XFM's John Kennedy, the album promises to cause a ripple in their native north west of England.
Tokolosh have supported the likes of I am Kloot and will be announcing some tour dates later in the summer when they return from various projects, and re-unite once more in Manchester to play their debut album in full – including this launch show at the Eagle Inn. Stay Strong will be released on Monday 4 August on Jack to Phono Records. It features the singles Bloodlines, Shapeshifter and A Great Wave.
'Laced with Liam's distinctive vocals and evocative lyricism, the band's darkly magical sound combines soul, R&B and tribal rhythms underscored by Nathan's driving bass' – Skiddle
Support comes from Liverpool five-piece Veyu and Manchester's own Coves & Caves.
Price: £5 adv
More info
Don't want to see ads? Upgrade Now