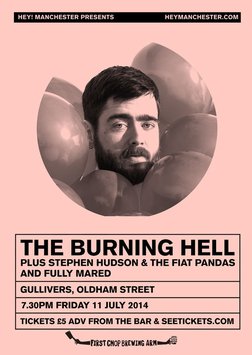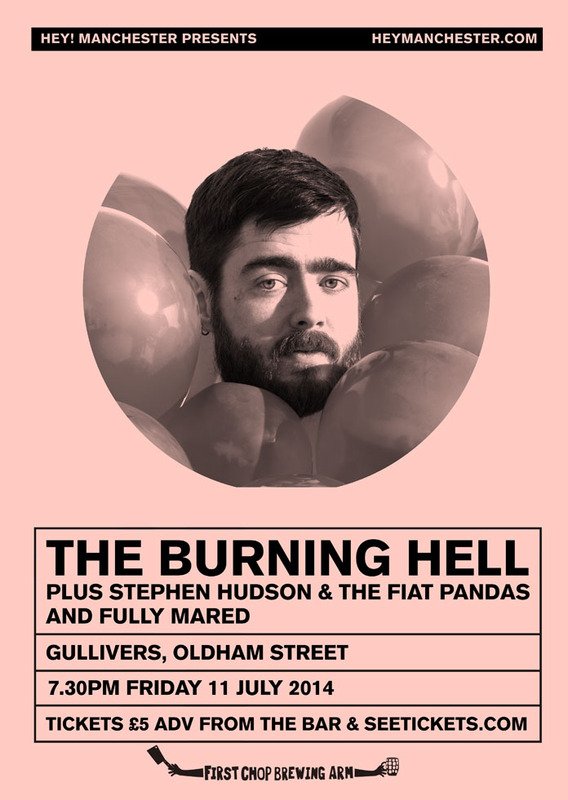 Date
Friday 11 July 2014 at 7:30pm
Description
The Burning Hell is the alter-ego of songwriter and ukulele-slinger Mathias Kom. Loosely based in St John's, Newfoundland, The Burning Hell have toured back and forth across Canada and Europe since 2007, playing everywhere from festivals to bars to living rooms – and once even a mental asylum in rural France. The band has garnered acclaim for their hyperactive live shows and their caustic yet sincere lyrics, believing as they do that songs about the inevitability of death can also be fun to dance to.
In 2012, The Burning Hell both made AND broke a record: the band recorded their newest album, People, in Berlin, and later in the summer, they set a new world record: playing ten shows in ten countries in less than 24 hours. But the band aren't tired yet, and April will see the core duo of The Burning Hell begin a three-month tour in support of People, co-released by Headless Owl, (weewerk) and BB Island, throughout Canada and Europe. Onward!
Main support comes from Stephen Hudson and The Fiat Pandas - a Lancastrian singer-songwriter backed by brillzo country-garage band. This year sees the band's first official release with the single Two Love Songs, starting with Yer Grandma's Pearls - a short blast of melodic countrified indie-rock - and followed by brooding slow-burner Mrs Steklenberg. Before that (2013 to be precise) a debut solo album was released called Sleep for Railway Dreamers. Written in a fog of migraines whilst doing time updating spreadsheets in a prison, it's a bitter-sweet collection channelling Ray Davies, Bob Seeger and the Silver Bullet Band, and the West Lancashire coast.
Opening the show is Fully Mared. Formerly Julian Donkey-Boy – who The Fly once described as writing 'the most endearing bedroom guitar music a boy in Woody Allen specs could ever dream of' – Fully Mared plays lo-fi folk songs and is from North Manchester.
Price: £5 adv
More info
Don't want to see ads? Upgrade Now