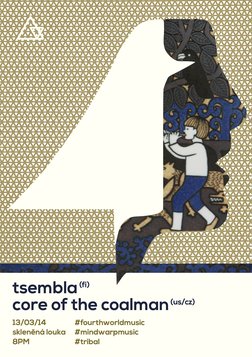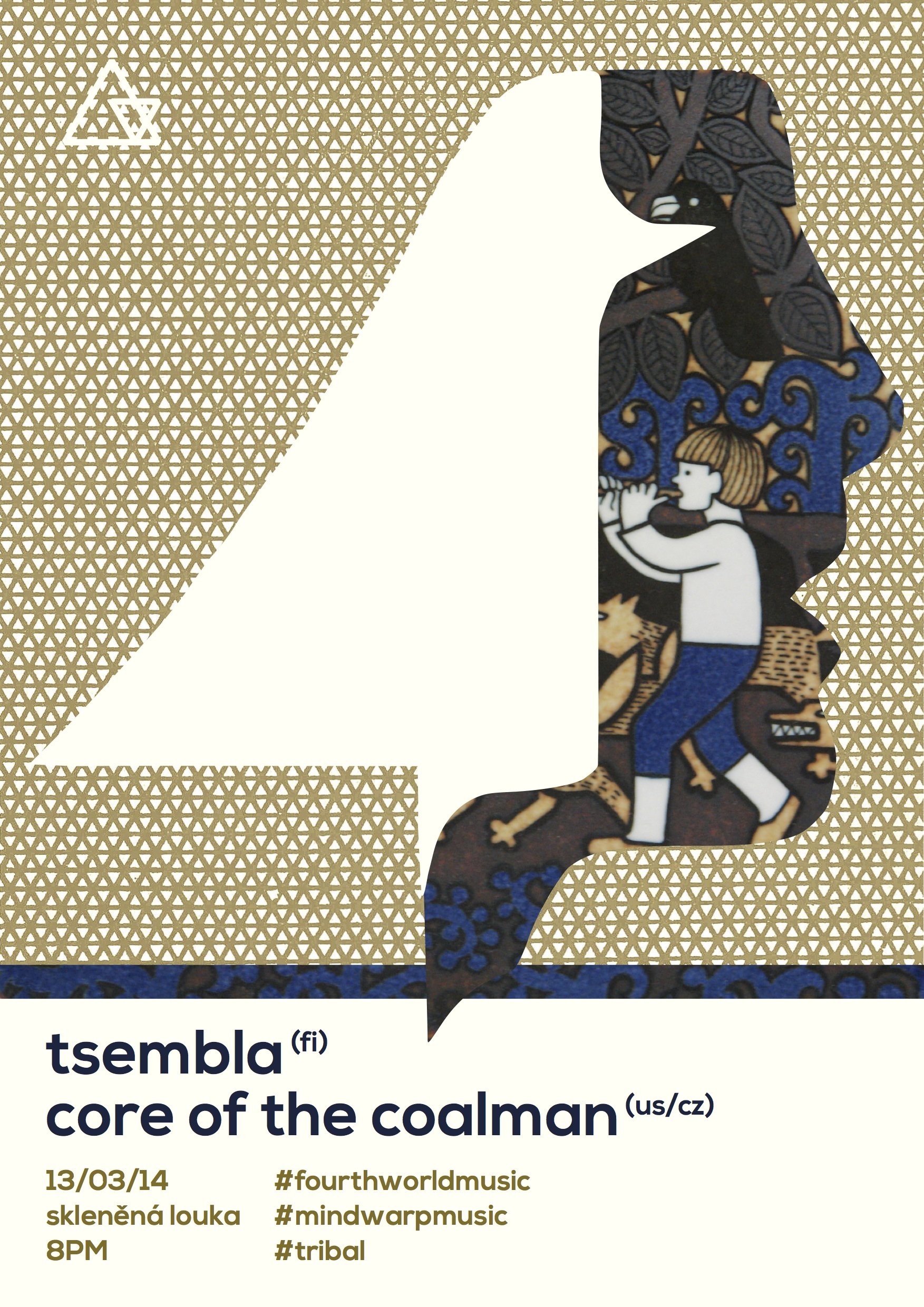 Date
Thursday 13 March 2014 at 8:00pm
Description
#AVA2014 #mindwarpmusic #fourthworldmusic
ambient / psychedelic / new weird finland
TSEMBLA (FI / New Images, Vauva, Ikuisuus)
http://tsembla.com/
https://soundcloud.com/tsembla
http://tsembla.bandcamp.com/
Tsembla is the musical work of Marja Johansson, a Swedish-Finnish artist living and working in Turku, Finland. Utilizing a wide range of instruments, electronics, objects and samples, the music of Tsembla rides on waves of warped melodies, rhythms and mutating textures, crossbreeding the known and the imaginary.
Nouskaa henget (Spirits, rise!) is her newest release, after the 7" Tuplafiesta, released by Jan Anderzén's Vauva label in 2009 and the LP Fauna on the Finnish Ikuisuus label in 2011. Loosely assembled, rough edged compositions, rich in details, come together into odd instrumental miniatures in an almost-pop format, venturing into fourth world territory from a lattering, wheezing and boiling DIY kitchen inspired by Moondog, Ruth White, Raymond Roussel, LAFMS, Jon Hassell, Anton Bruhin, René Daumal, Suzanne Ciani and folk musics of the Andes and Asia.
Recommended listen:
https://soundcloud.com/tsembla/vuoren-huipulle-with-antti
http://tsembla.bandcamp.com/track/karvaiset-siivet
http://vimeo.com/80223054
CORE OF THE COALMAN (US,CZ / Feathered Coyote Records, Zum, Resipiscent, KLaNGundKRaCH...)
http://multiplesystemsofevents.wordpress.com/
http://coreofthecoalman.bandcamp.com/
The solo project of sound artist Jorge Boehringer, consists of continuity and discontinuity for viola, voice and circuits on theborder between order and chaos. Sonically diverse and at times explosive in texture, Core of the Coalman emphasizes the physicality of sound in its synesthetic relationships between ear, mind, and environment.
Think of Tony Conrad meets Melvins meets an airport on another planet meets Skandanavia meets prehistoric underwater life meets Scelsi and it is still all wrong.
Recommended listen:
http://coreofthecoalman.bandcamp.com/track/inertia-i
http://coreofthecoalman.bandcamp.com/track/corona
http://vimeo.com/5995003
+ AVAfterparty
http://www.mixcloud.com/AVAntyry
http://ava.chernobyl.eu/
https://www.facebook.com/avantyry
http://mistogalerie.cz/
Don't want to see ads? Upgrade Now