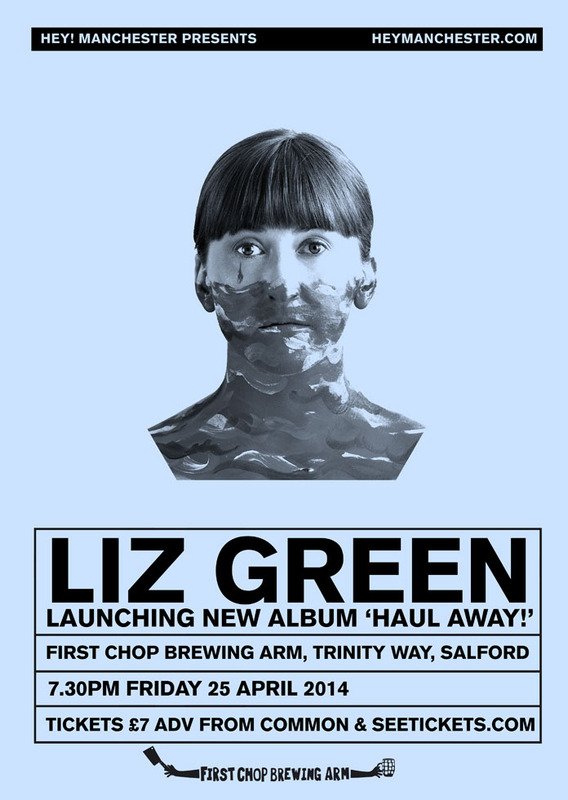 Date
Saturday 26 April 2014 at 7:30pm
Location
First Chop Brewing Arm
Salford, United Kingdom
Description
Ahead of the release of her wonderful new album Haul Away!, Liz Green has revealed the video for Rybka (Little Fish in Polish), a track that, alongside the previously revealed Where The River Don't Flow, will make up a limited edition white 7-inch double A-side single, due out 17 March. A gently swaying track inhabited by sparse flutters of wood wind and Liz's distinctly expressive voice, the song's video was conceived and created by contemporary theatre company Grist To The Mill, who designed and constructed the puppet and other props involved.
It is said that no (wo)man is an island, entire of itself, but if Liz Green's highly acclaimed debut album O, Devotion! said anything it's that she exists in a certain kind of isolation, as a uniquely exceptional, 'eccentric and rather magical' artist, (to borrow words from the Guardian). One does not just stumble across her music to be left unmarked. She gives too much for that. Her first musical missives in 2007, set afloat like so many bottled messages, saw her win Glastonbury's Emerging Talent Competition before finding land in 2011′s full length, and now its emboldened follow up Haul Away! is due out via Play It Again Sam on 14 April 2014.
Support comes from Honeyfeet's Ríoghnach Connolly, performing songs from her Black Lung album.
First Chop Brewing Arm is an industrial brewing unit situated in a railway arch off Trinity Way, a 10-minute walk from Deansgate. The brewery is fully licensed and will be offering a selection of its own ales on the night, as well as other refreshments. Read more about our partnership with First Chop here.
Price: £7 adv
More info
Don't want to see ads? Upgrade Now