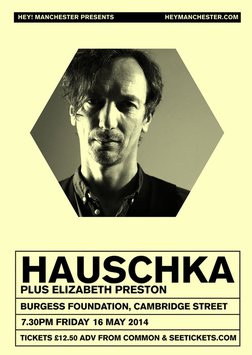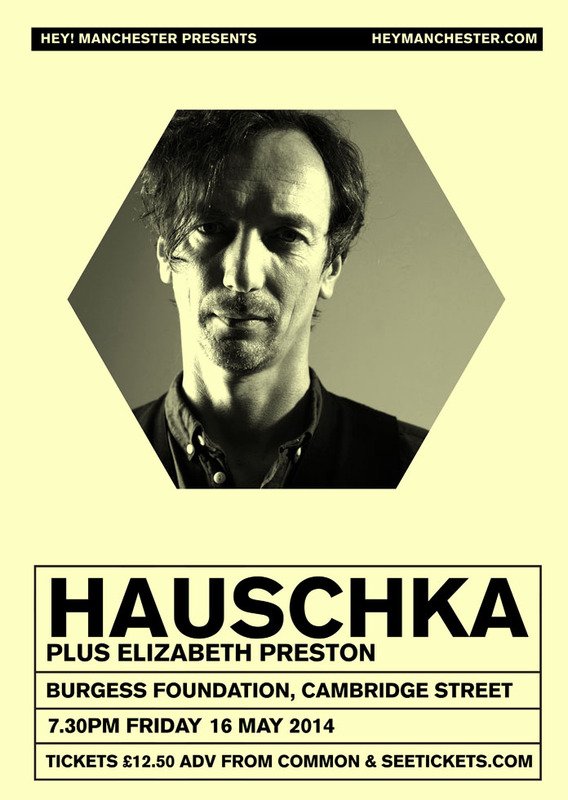 Date
Friday 16 May 2014 at 7:30pm
Location
International Anthony Burgess Foundation
Engine House, Chorlton Mill, 3 Cambridge Street, Manchester, M1 5BY, United Kingdom
Web: http://www.anthonyburgess.org
Description
Düsseldorf-based pianist and composer Volker Bertelmann, aka Hauschka, announces tour dates to coincide with the release of his new Abandoned City album, released on City Slang this Spring. Inspired by innovators from John Cage to Aphex Twin, Hauschka is known for his compelling live shows that reimagine the textural and timbral possibilities of his instrument by carrying out an array of imaginative 'preparations' on its internal mechanisms.
Recorded in his home studio in a ten day burst of creative energy following the birth of his first son, Abandoned City evokes the ghostly romance of the ruin via his trademark piano preparations and – for the first time – extensive electronic processing. An array of delays, reverbs and pitch-shifting effects bend to his will to create a shimmering world of layers and timbres that eminate from the piano.
From perfectly formed miniatures to longer suites and freeform improvisations, Hauschka has an awareness of light and shade, combined with a melodic charm and innate curiosity that makes listening to his music an engrossing sensory experience. The live show will be a chance to experience the imaginary landscapes and spontaneous lyricism of a unique composer first hand, and share in his ongoing romance with the piano.
'Satie feather-drops, gorgeous string plucks, transfixing rattles. Stillness is the move' – Rolling Stone
'The sounds that Volker Bertelmann creates with(in) a piano are nothing short of astonishing… a triumph' – Mojo
Opening the show is cellist and singer Elizabeth Preston.
This show takes place at the International Anthony Burgess Foundation, a charity that encourages and supports public and scholarly interest in all aspects of the life and work of Anthony Burgess, the late novelist (best known for A Clockwork Orange), poet, playwright, composer, linguist, translator and critic.
Price: £12.50 adv
More info
Don't want to see ads? Upgrade Now