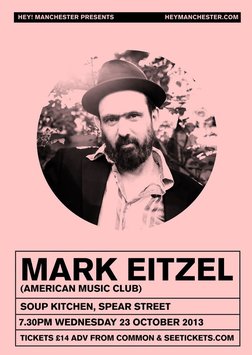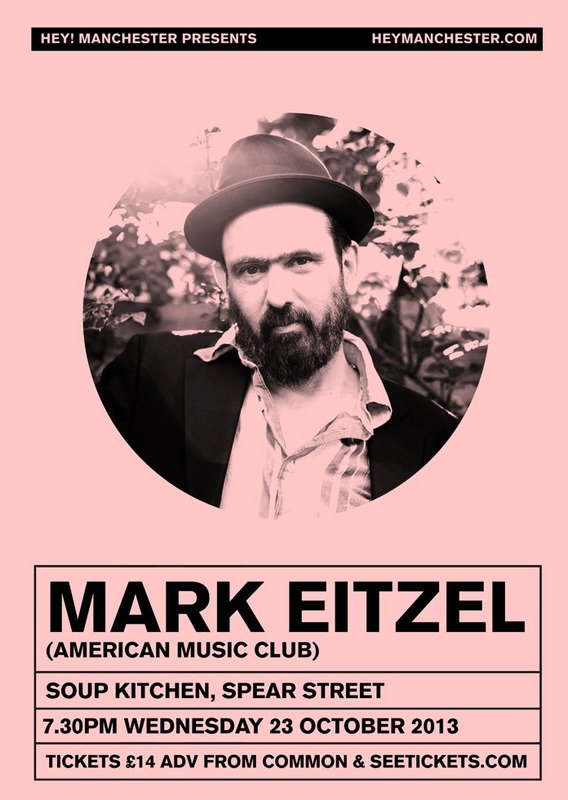 Date
Wednesday 23 October 2013 at 7:30pm
Description
Mark Eitzel returns to the UK this autumn in support of his album Don't Be a Stranger (décor records). The record has already been heralded as his best solo album of the last 15 years, and Mark will be touring the UK with a full band including piano, guitar, bass, guitar and drums.
After a string of bad luck that included a heart attack in May 2011 that set him back several months and the implosion of his band American Music Club, Mark Eitzel fortuitously found himself in the studio with celebrated producer Sheldon Gomberg (Rickie Lee Jones, Ron Sexsmith, Ben Harper), thanks to the generosity of an old friend who had just scooped a massive lottery win and subsequently funded the album project. The result is Eitzel's finest solo album in over a decade. Mark says: 'I wanted to make an album more reminiscent of records like Harvest by Neil Young or Five Leaves Left by Nick Drake than anything I've previously done.'
Eitzel has released over 15 albums of original material with his band American Music Club and as a solo artist. The Guardian has called him 'America's greatest living lyricist' and Rolling Stone once gave him their Songwriter of the Year award. Originally formed in 1983, American Music Club released seven albums before breaking up in 1995 and subsequently reuniting in 2004 for two more albums.
His live set consists of a mixture of songs from his rich catalogue, including selections from American Music Club as well as newer material. For this tour, Mark has promised to bring out some rare tracks he has not performed live for over 20 years. He also plans to 'bring the chaos' in the form of his electric guitar. Renowned for his self-deprecating sense of humour, Mark's live shows are always unique and unpredictable in the best possible way.
'An under-appreciated, misunderstood, great American songwriter' – UNCUT
Price: £14 adv
More info
Don't want to see ads? Upgrade Now