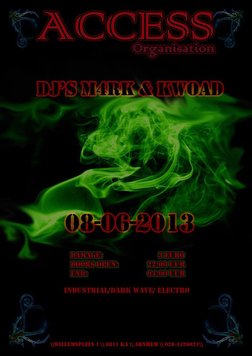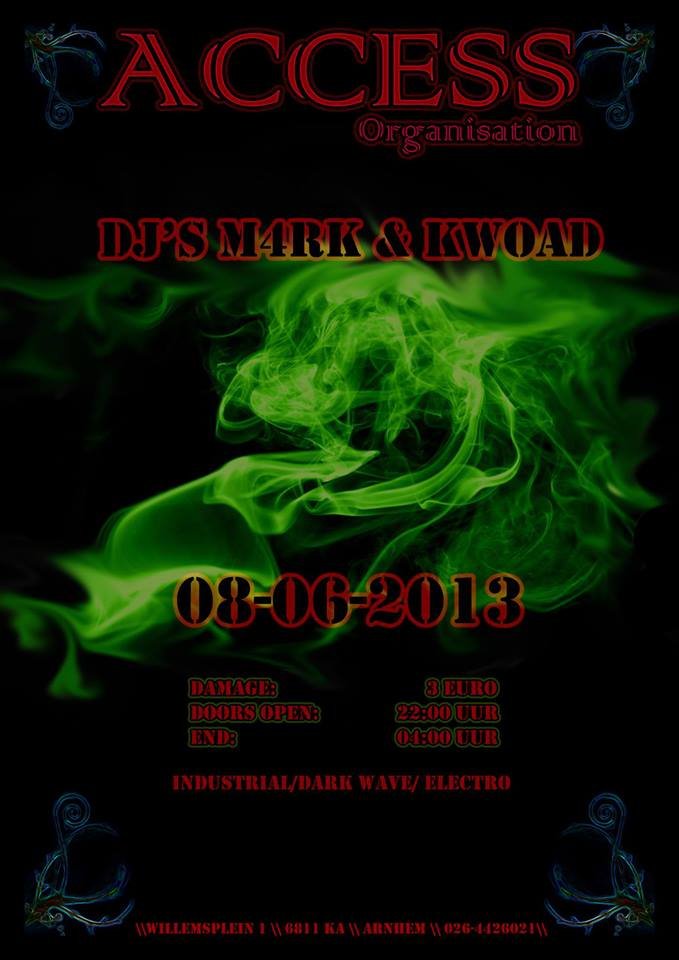 Date
Saturday 8 June 2013 at 10:00pm
Location
Willemeen
Willemsplein 1, Arnhem, 6811 KA, Netherlands
Tel: (+31) 26 442 60 21
Description
Now is the time to go back to the basics.
Progressive as we were, now Access, following in the
footsteps of Fate_01 shall take you back.
Neon, cyber and electro.
Dj's M4RK Und KWOAD will be your dj's for the night.
We will have 2 area's available at the café of youthcenter Willemeen, Arnhem. The café itself will be a lounge area with normal volume music so you are able to talk to eachother.
The backstage of the café will be transformed into an underground neon lightened dark/danceroom to go completely nuts.
See you all there
Don't want to see ads? Upgrade Now