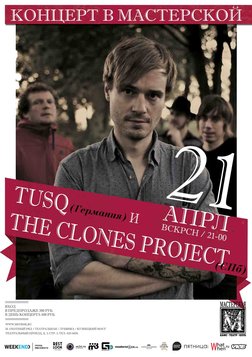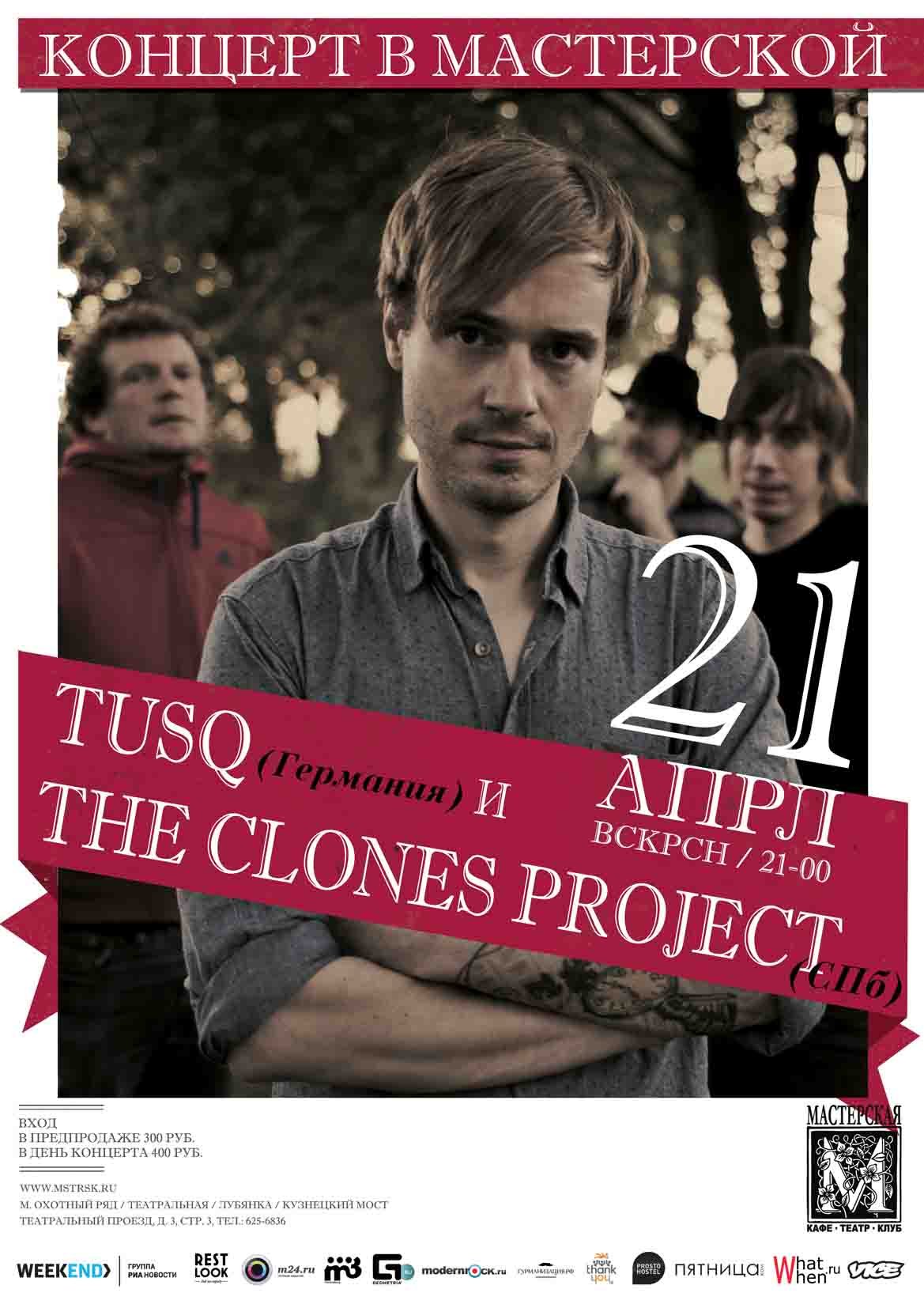 Date
Sunday 21 April 2013 at 9:00pm
Location
клуб Мастерская
Театральный пр., 3 строение 3, Москва, Russian Federation
Tel: +7 (495) 625-68-36
Web: http://www.mstrsk.ru
Description
Крутой питерский эмбиент-проект The CLONES Project, сочетающий в свое музыке электронику и живые инструменты, играет на нашей сцене вместе с немецкой группой Tusq. Группа образовалась в Гамбурге в 2009 году, с тех пор объездила всю Европу и выступила на важнейших музыкальных фестивалей. Они не скрывают, что им нравится The Soundtracks Of Our Lives или Motorpsycho, но они никого не копируют, вырабатывая собственный стиль. В начале января у них вышел новый альбом Hailuoto, как всегда экспериментальный и необычный. Именно с программой этого альбома в рамках тура группа приезжает в Россию.
http://tusq.net/
http://theclonesproject.bandcamp.com/
Вход в предпродаже 300 руб. / в день концерта 400 руб.
Don't want to see ads? Upgrade Now