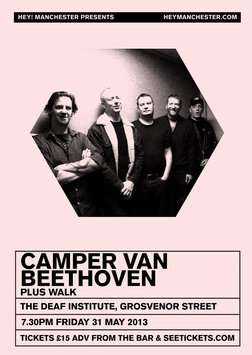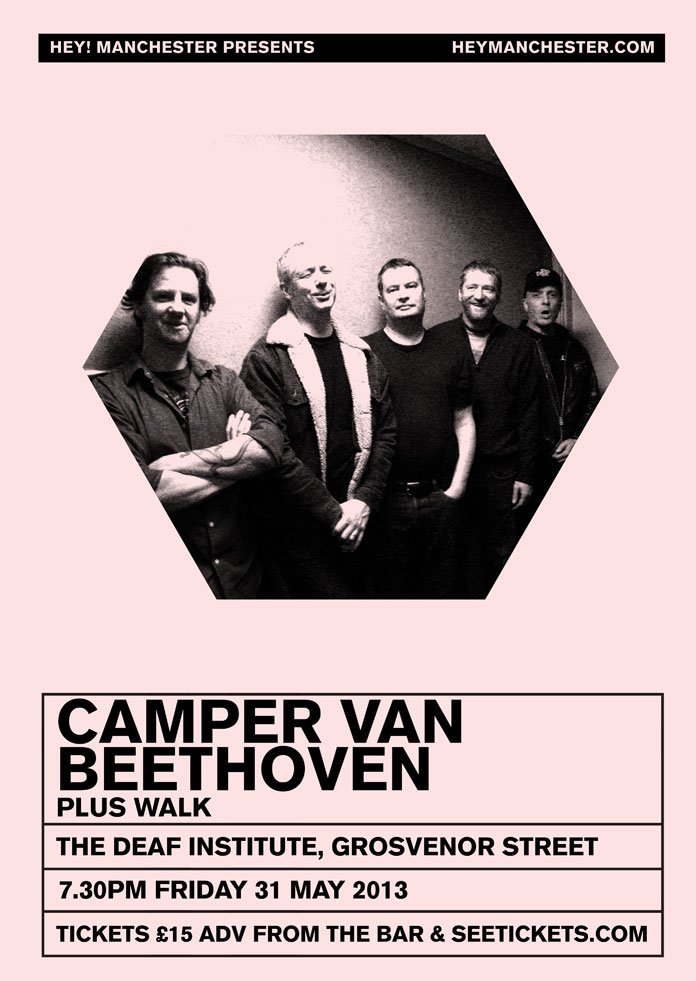 Date
Friday 31 May 2013 at 7:30pm
Description
Camper Van Beethoven introduced an eclectic, often humorous blend of hippie psychedelia, avant-garde improvisation, country-western shadings, pseudo-ethnic sounds, and a hardcore punch to the mid-1980s postpunk scene. What saved the group from novelty status was its genuine talent for making interesting, adventurous music.
The band's first album, Telephone Free Landslide Victory, on the arty LA-based label Independent Projects, produced the single Take the Skinheads Bowling, which became a cult favourite among college students. The album also featured a slowed-down, violin-drenched version of Black Flag's first single, Wasted. In 1987 the group recorded with the eccentric guitarist Eugene Chadbourne —calling themselves Camper Van Chadbourne —for the tiny indie label Fundamentalist Records. Virgin signed the band in 1988, releasing the more accessible (yet still very offbeat) Our Beloved Revolutionary Sweetheart and Key Lime Pie.
New Roman Times was Camper Van Beethoven's first major recording project since the band quietly reunited in 2000 to share some live bills with Lowery's popular post-Camper outfit Cracker. The resurgent combo's performances were rapturously received by longtime fans and new admirers alike.
True to the freewheeling, joyfully schizophrenic swirl of rock, punk, ska, folk, world music and (insert next genre-bending style here) that has defined the Camper Van Beethoven aesthetic since the enduring lineup took shape circa mid-80s, La Costa Perdida, their debut on 429 Records and first recording since New Roman Times in 2004, brings a listener into the strange world of the northern California coast above San Francisco.
Support comes from WALK, a Manchester-based duo featuring Rik Warren and David Schlechtriemen.
Price: £15 adv
More info
Don't want to see ads? Upgrade Now