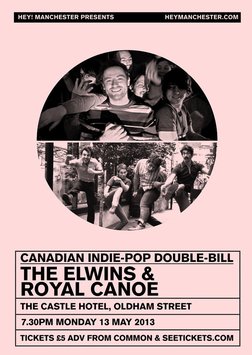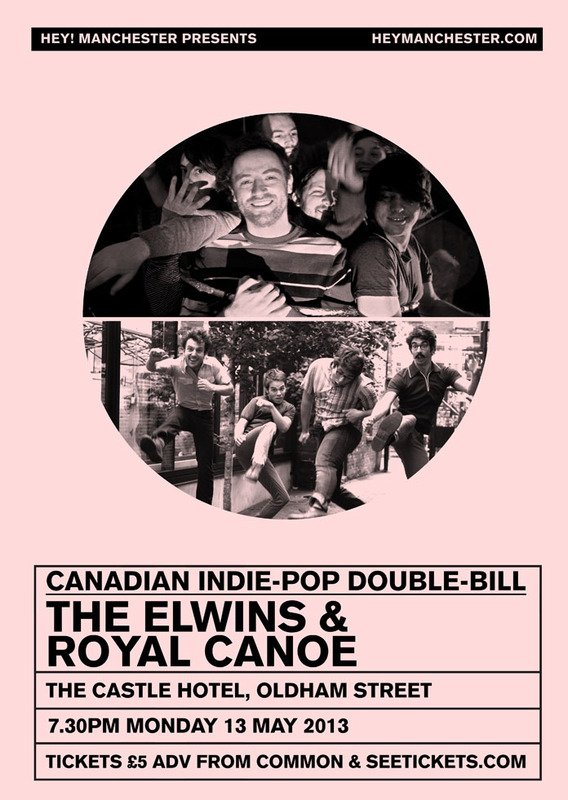 Date
Monday 13 May 2013 at 7:30pm
Description
Ontario-based indie-pop outfit The Elwins have garnered an impressive pile of attention and praise considering their relative youth. From performing alongside acts like Tokyo Police Club and Born Ruffians or at festivals including SXSW and POP Montreal to being heralded an 'act to watch' by various Canadian tastemakers, The Elwins have rapidly risen the rungs of their native country's independent music scene – and all without a full-length offering to their name; however, that's set to change with the release of their highly-anticipated long-player And I Thank You.
Recorded in Seattle, produced by Bill Moriarty (Dr. Dog, Man Man) and Ryan Hadlock (Blonde Redhead, Islands, Stephen Malkmus & The Jicks), and mixed by L. Stu Young (Prince, Sum 41), And I Thank You features a refined version of the band's bouncy brand of 1960s-tinged pop first revealed on their self-titled EP in 2010. Matthew Sweeney's soothing vocals interplay beautifully with the band's simple-yet-substantial arrangements, resulting in a sound that's simultaneously fresh and familiar.
--
Royal Canoe is a Winnipeg-based group of musicians on a mission to construct ambitious, inventive music. They spend almost every day in a shit-hole rehearsal space writing hooks, singing through effects pedals, scrawling lyrics on scraps of paper, and constructing heavy beats in odd time signatures.
In 2012 the band released two EPs (Purple & Gold, Extended Play) to critical acclaim, played just shy of 100 shows around North America and gathered tons of buzz at the CMJ Music Marathon, where they were named the 'Sleeper Hit' of the fest by KCRW and landed spots of 'Best of CMJ' lists from Consequence of Sound and the New York Times. 2013 is set to be a breakout year for the band, who will release a full-length record and continue to tour everywhere.
Price: £5 adv
More info
Don't want to see ads? Upgrade Now