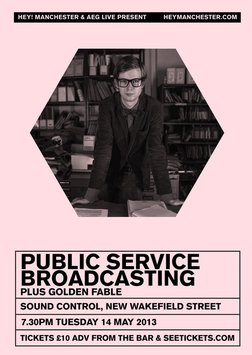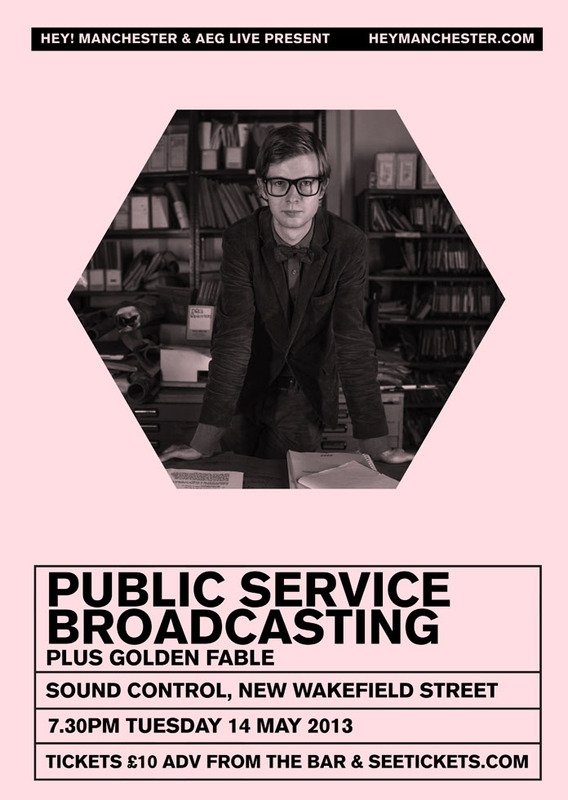 Date
Tuesday 14 May 2013 at 7:30pm
Description
Public Service Broadcasting is the corduroy-clad brainchild of London-based J. Willgoose, Esq. who, along with his drumming companion, Wrigglesworth, is on a quest to inform, educate and entertain audiences around the globe.
PSB's uniquely spell-binding live AV Transmissions see them weave samples from old public information films, archive footage and propaganda material around live drums, guitar, banjo and electronics as they teach the lessons of the past through the music of the future – beaming our past back at us through vintage TV sets and state of the art modern video projection devices.
PSB released their debut single, ROYGBIV, to the masses in March 2012. The single won the Rebel Playlist on BBC 6 Music (the first of the band's unprecedented four public- voted Rebel Playlist triumphs in 2012) and was on the receiving end of a 5* review in Artrocker magazine.
Next came The War Room EP in May 2012. The EP included BBC 6 Music favourites Spitfire and London Can Take It, both of which became mainstays on the daytime playlist, as well as receiving multiple plays on Xfm, BBC Radio 2 and Absolute Music. Live sessions with Gideon Coe (6 Music) and John Kennedy (Xfm) followed. The War Room received 'CD of the Week' in the Independent on Sunday and has sold over 12,000 copies to date.
Fresh from the success of The War Room, PSB set their sights on the summit of Everest, adapting the 1953 feature-length documentary 'The Conquest of Everest'. The stunning film was shot by expedition member George Lowe, and recounts Hillary, Tenzing et al's successful ascent of the tallest mountain in the world.
The band are now preparing to release their debut album - entitled Inform - Educate - Entertain - in Spring 2013, in what is shaping up to be a very busy year indeed.
Support in Manchester comes from Golden Fable (formerly Tim & Sam Band).
Price: £10 adv
More info
Don't want to see ads? Upgrade Now
13 went
Deleted user