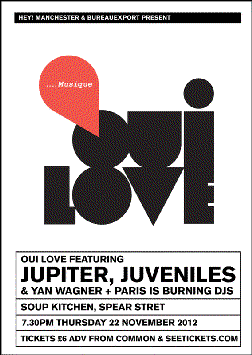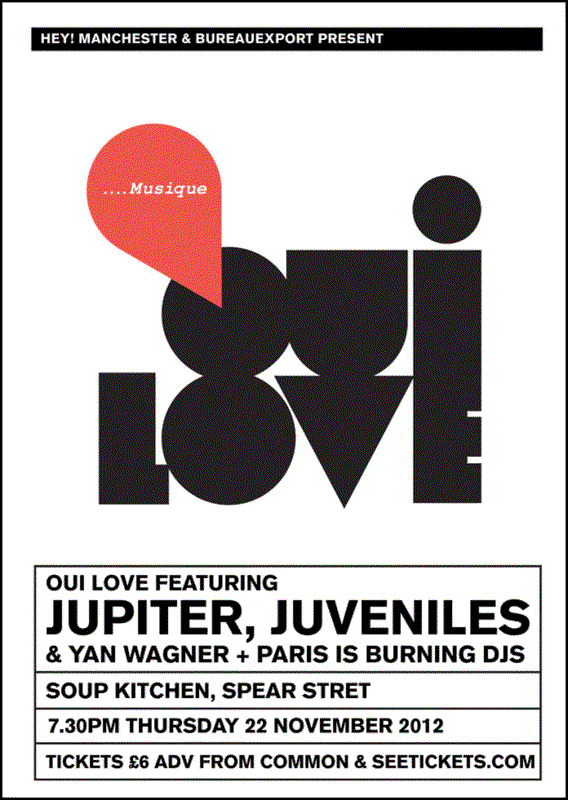 Date
Thursday 22 November 2012 at 7:30pm
Description
Jupiter is a French-English duo based in Paris, who first met in London. The impact of disco and electro-funk on their music is a clear one, yet the band happily quotes a wider range of influences, such as Sly & Robbie, Beach House, Alan Parsons Project, Siriusmo or even the Beastie Boys. Their first single, Starlighter, caused quite a stir on the blogosphere when it came out in 2009. As a true underground anthem, it encompassed the fullness of the band: a rich blend of songwriting chic and dancefloor hedonism. Their remixes for Metronomy, Anoraak and Two Door Cinema Club all carried that same signature style. This handful of tracks drove them to appear on compilations by Ministry Of Sound, Valérie and eventually Kitsuné.
Juveniles' first digital EP came out by surprise early in June 2011. Since the revelation-like discovery, a lot of things have happened to the Juveniles. With two singles out on Kitsuné — We Are Young and the twirling Ambition — as well as a series of well-crafted remixes for Yelle, Stuck In The Sound and Is Tropical among others, the band imposed their own sound. With New Order as spiritual fathers, and Metronomy and Cut Copy as dream-godfathers, they honed their bewitching electronic pop, rich with an elastic beat and catchy choruses, and thought about their future without losing sight of the basics.
The warmth of pop, a sombre voice and the heat of the dancefloor are the defining features of Yan Wagner, a Franco-American who now settled in Paris, a modern young man ready to take off. His first single, Forty Eight Hours, extracted from his debut album of the same name (out November), has echoes of New Order.
Manchester's own French club night, Paris Is Burning, will be spinning records between the bands.
Price: £6 adv
More info
Don't want to see ads? Upgrade Now
2 interested
Deleted user

Deleted user