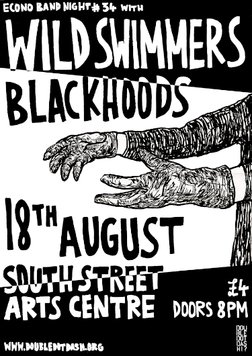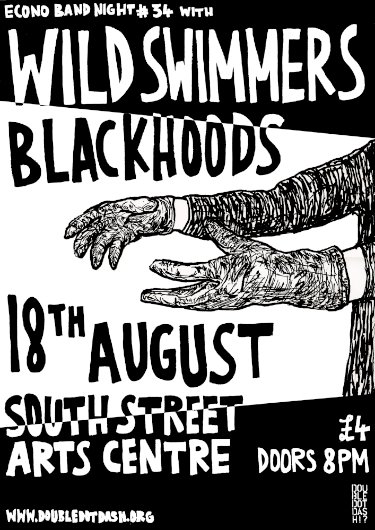 Date
Saturday 18 August 2012 at 8:00pm
Description
this is an econo band night. number 34.
with
WILD SWIMMERS (reading, uk)
super smashing boy boy indie rock duo comprised of local legends mark knight and ben hall - both formally of local post-rock band the big sleep. wild swimmers play stripped back noisy indie rock, that can go from quiet to loud in a blink of an eye.
http://wildswimmers.bandcamp.com/
BLACKHOODS (basingstoke, uk)
deep ocean slow jams from north hampshire.
http://blackhoods.bandcamp.com/
JOE MARSHALL (reading, uk)
one man death rattle guitar drone. dirty swells & rapturous noise.
http://soundcloud.com/jwmarshall
this will cost you £4 to get in. the money will go to the bands, as they have dedicated large chunks of their lives to improving yours. bring a pal.
Don't want to see ads? Upgrade Now
5 went
Deleted user