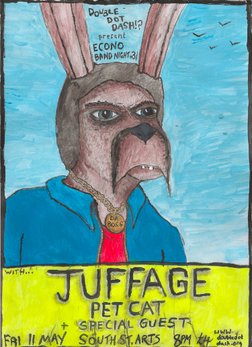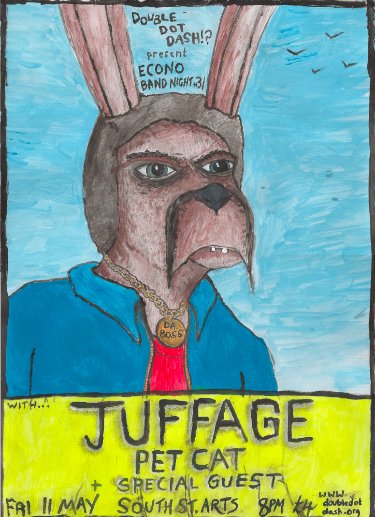 Date
Friday 11 May 2012 at 8:00pm
Description
this is an econo band night. number 31.
JUFFAGE (leeds, uk)
juffage is jeff t. smith, a solo sound artist and multi-instrumentalist from leeds, via chicago, illinois. he is often seen in bars, art galleries, and basements with a band's worth of instruments.
http://juffage.bandcamp.com/
http://www.facebook.com/Juffage?ref=ts
PET CAT (reading, uk)
dream pop reminiscent of galaxie 500 and pre-major label rem lead by ali ex-guitarist of hunting the shy.
http://petcat.bandcamp.com/
JOE MARSHALL (reading, uk)
formally bass player in the now defunct post-rock band the big sleep. joe is a one man death rattle guitar drone. dirty swells & rapturous noise. we are putting out a tape by joe which will be available at this show!
http://doubledotdash.bandcamp.com/album/the-evening-redness-in-the-west
this will cost £4.
Don't want to see ads? Upgrade Now