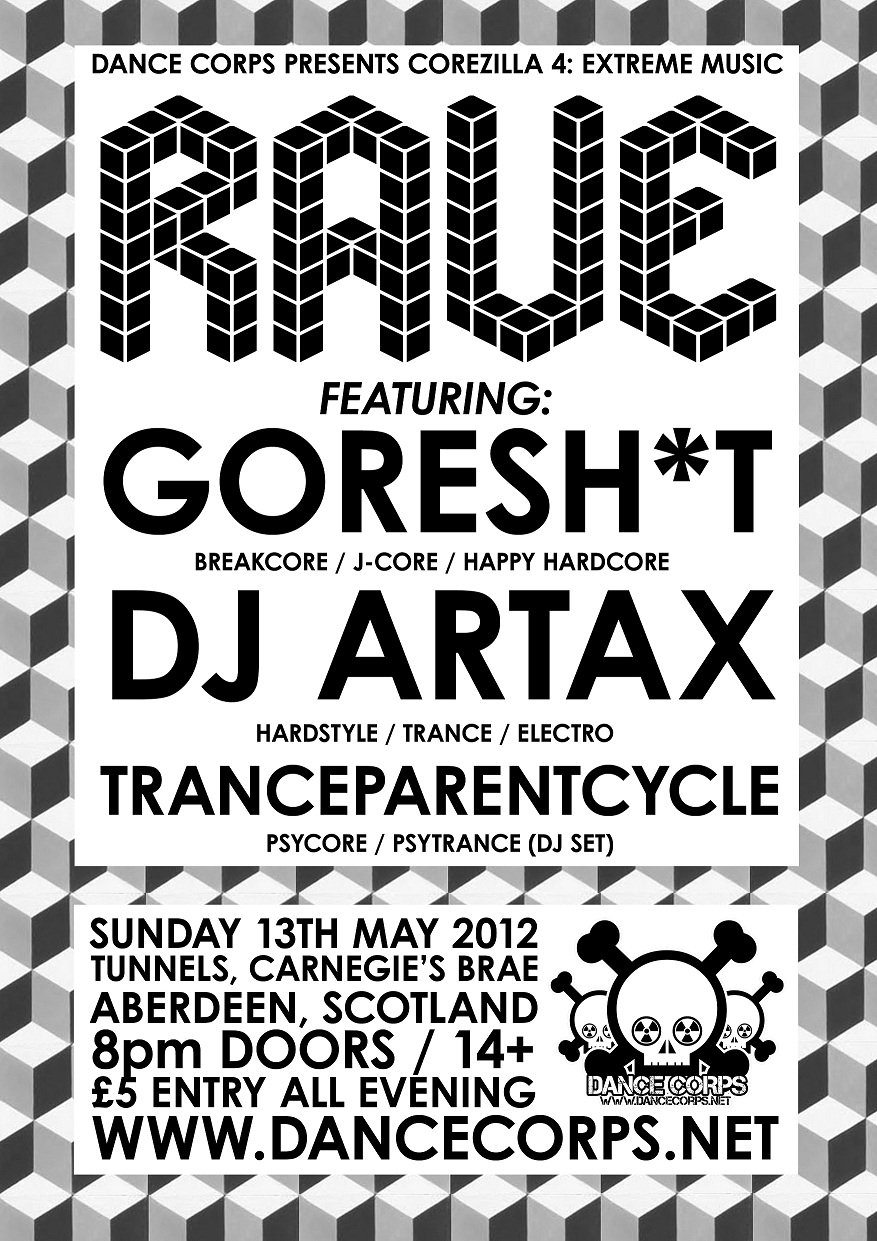 Date
Sunday 13 May 2012 at 8:00pm
Description
4th Edition of Dance Corps' irregular club night "Dance Corps Presents: Corezilla". This time we're honored to have lolicore king 'goreshit', the talented hardstyle / electro artist 'DJ Artax' from Glasgow and up and coming psytrance DJ 'Tranceparentcycle' from Aberdeen.
Goreshit:
www.last.fm/music/goreshit
www.goreshit.webs.com

DJ Artax:
www.soundcloud.com/dj-artax
BLACKALiCE (Visuals)

Entry is £5 all night and doors are open to anyone over the age of 14!
www.dancecorps.net
Don't want to see ads? Upgrade Now
7 interested
Deleted user