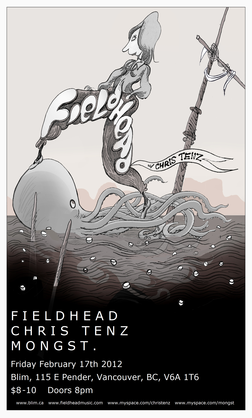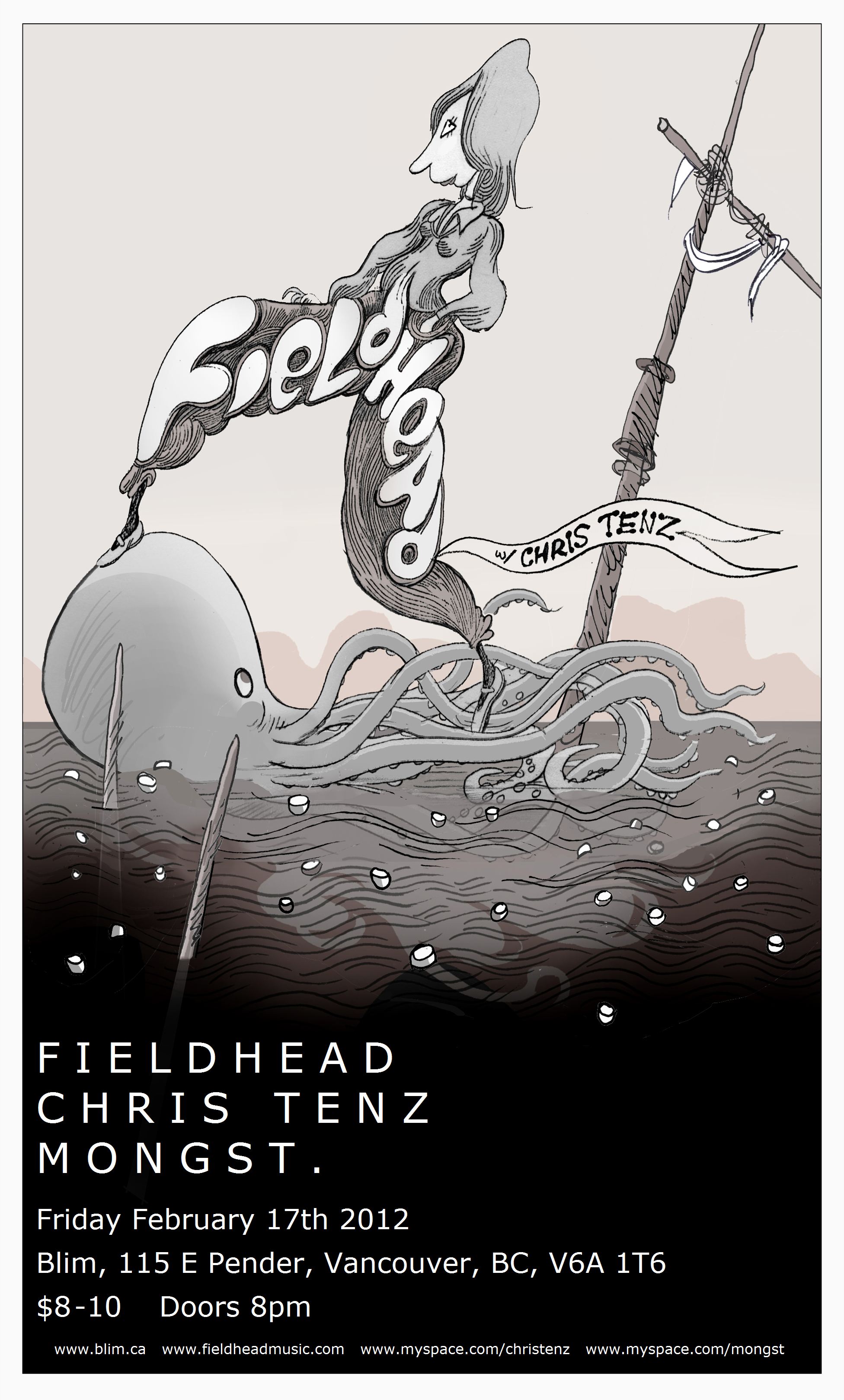 Date
Friday 17 February 2012
Location
Blim, 115 East Pender
Vancouver, Canada
Description
Friday February 17th @ Blim (www.blim.ca)
$8-10 | Doors 8pm
FIELDEAD | www.fieldheadmusic.com
Fieldhead (Gizeh Records) is P Elam (originally from Leeds, UK, currently a resident of Vancouver, BC). He produces ambient/electronic music that delights in tape hiss, geography, bleak landscapes and decaying analogue loops.
Fieldhead's live show combines the grainy textures and dusty loops married with brevity and melody to be found in their recorded work with a slow burning sense of purpose and beauty communicated through a mix of electronics and 'live' instruments.
"...paints atmosphere better than a whole ream of his electronica comtemporaries ever could, creating unhealthy amounts of awe with his string slices and distortion washes..." Rock a Rolla
"...his music is vast, expansive, dark, and inspiring, perfect for audiophiles who need some contemplative, absorbing electronica to divulge in." The Silent Ballet
CHRIS TENZ | www.myspace.com/christenzmusic
Chris Tenz (Mini50 Records) is a resident of Calgary, AB. His debut album Frozen Arms was released in December 2011 and communicates themes of loss and regret through brutally honest lyricism and sweet, spider-like melodies crossing from the harsh light of reality into the blurred lines of fiction.

Chris's music tells tales in a whispering voice set against panoramic soundscapes: it's the music of aimless late night neon wanderings that brings to mind Mt. Eerie/Microphones set in a more desolate place.
"It's really stupidly beautiful, lingering and fluctuating drones fighting lo-fi guitar... Frozen Arms is a quiet, overlooked bit of brilliance out of both very specific circumstances and a defined sense of place, and out of nowhere. All at once, together." Pendulum Man
"...the execution of these knowingly down-trodden compositions is excellent." - Norman Records
MONGST | www.myspace.com/mongst
Mongst is the solo output of JV Dub (also of Shearing Pinx and Aerosol Constellations), and has released a number of EPs on Isolated Now Waves.
Mongst's music is vast, minimal, hugely engaging and a touch unsettling: long drawn out samples blend effortlessly with guitar drones to stunning effect.
"...it's brilliance lay in providing the type of intimacy that is addicting and shameful." Weird Canada
Don't want to see ads? Upgrade Now