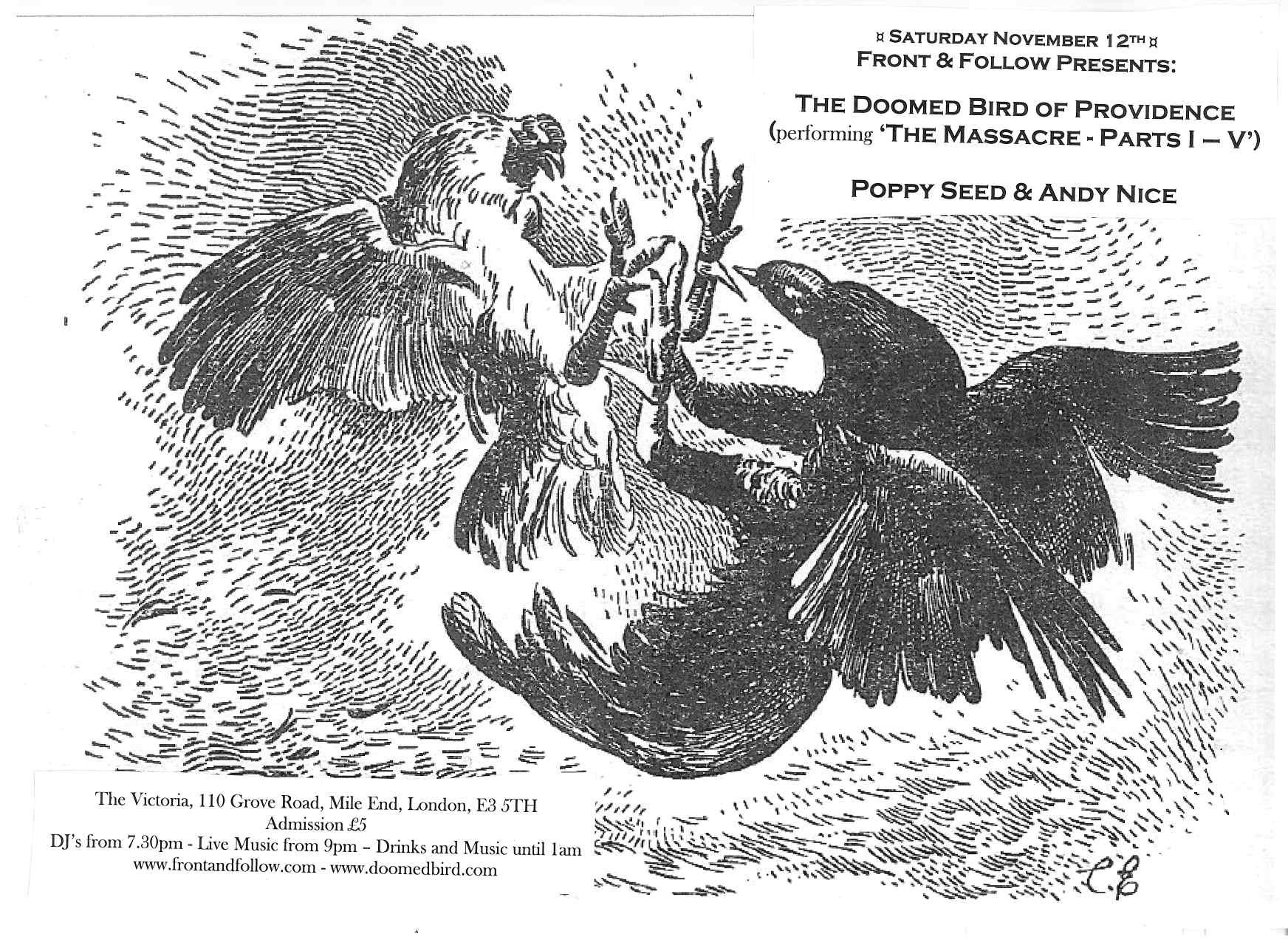 Date
Saturday 12 November 2011 at 7:30pm
Location
The Victoria
110 Grove Road, Bow, London, E3 5TH, United Kingdom
Tel: 07748 941 169
Description
A night of Front and Follow Records related live music featuring:
The Doomed Bird of Providence – The Australian Doom Folk ensemble will a present a special performance of 'The Massacre.. Parts I – V' taken from their debut album 'Will Ever Pray' and serialised on Tom Ravenscroft's BBC6 show earlier this year.
Poppy Seed - the debut London show of Nottingham band Poppy Seed, the musical project from Sophie Lester featuring Chris (Yonokiero/Hirameka Hi-Fi) Baldwin. Best described as "Etta James meets the Angels of Light".
Andy Nice – as heard contributing cello on record and on tour as part of The Tindersticks. Andy's solo work uses multiple layers of cello creating dynamic, beguiling and unique sounds befitting of a man who has worked with such diverse acts as Cradle of Filth, Luke Haines & Sade during his illustrious career
Don't want to see ads? Upgrade Now