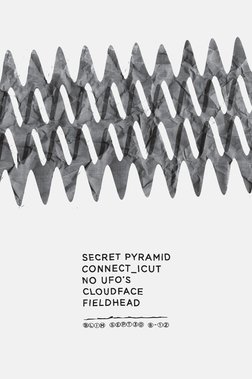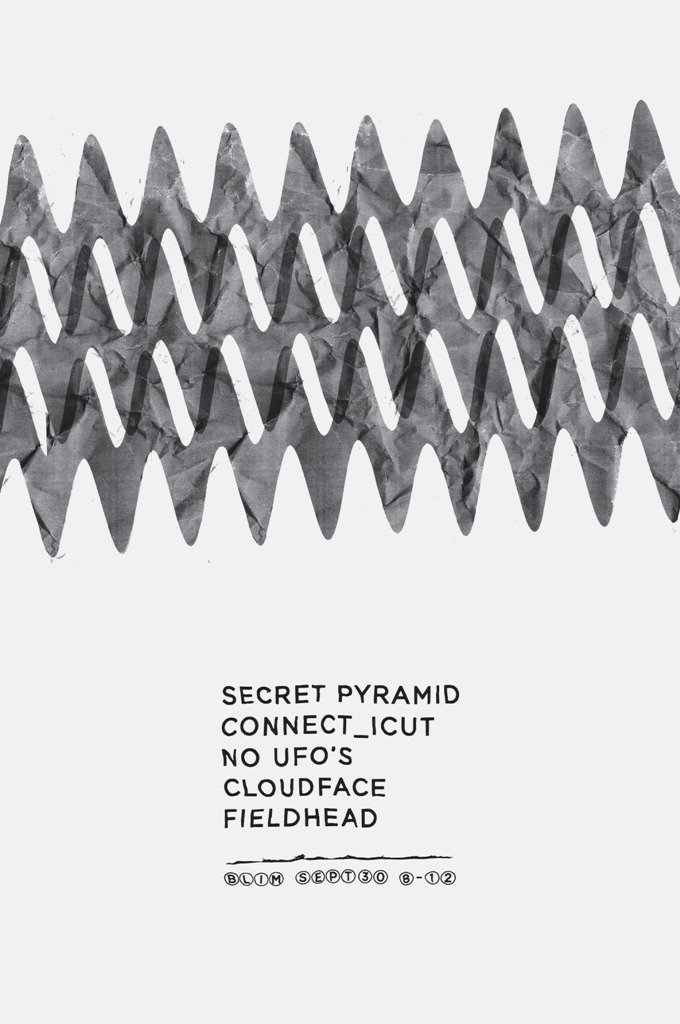 Date
Friday 30 September 2011 at 8:00pm
Location
Blim, 115 East Pender
Vancouver, Canada
Description
Early show! Starts at 8pm and ends promptly at midnight.
Facebook Event: https://www.facebook.com/event.php?eid=236506846384375
SECRET PYRAMID | http://secretpyramid.blogspot.com/
- "Swirling washes, layers of howling feedback and cosmic buzz, soft whispers giving way to deep, dark ambiance. Creepy drones hover like grey mist, feedback swells echoing like flutes or distant birds, all building up to a gorgeous fuzz-drenched climax, beautifully whirling sound walls akin to the cryptic tones of Kevin Drumm's 'Imperial Horizon', but less industrial. Secret Pyramid offers up something mystical, serene and ephemeral." -
CONNECT_ICUT | http://csaf-records.com/
- connect_icut is an English artist living in Vancouver, also involved with Interim Lovers, The Bastion Mews and Not Me. connect_icut creates abstract, melodic, highly textured and expansive electronica. -
NO UFO'S | http://soundcloud.com/nice-up
- "Floaty and stoney farts from Canada, couldn't knock the white cap off Russ Waterhouse's head. Won't be listening to this again." Doug Mosurock, Still Single
"Pretty dang successful.. the lateral aktion is most nod-worthy" Byron Coley, The Wire
FIELDHEAD | www.fieldheadmusic.com
- Fieldhead (P. Elam, Vancouver, BC) delights in tape hiss, geography, bleak landscapes and decaying analogue loops.
"...paints atmosphere better than a whole ream of his electronica comtemporaries ever could, creating unhealthy amounts of awe with his string slices and distortion washes..." -
CLOUDFACE | http://soundcloud.com/dssr
- Hypnotic synth driven scattering loveliness. -
Don't want to see ads? Upgrade Now